As the big three US airlines race to install their premium economy cabins as fast as possible, many of their competitors and partners have had the product on offer for decades. SAS, in fact, first introduced its Economy Extra cabin, now called SAS Plus, way back in 2001. I recently flew roundtrip between Newark and Stockholm on board a pair of Airbus A330s, and found that despite SAS' decades of fine tuning of the product, there is still room for a bit of improvement.
After slowly passing through security at Newark, where SAS participates in the TSA PreCheck program but no such lane is actually available, I walked straight to the lounge. SAS is one of the few airlines in the world that grants lounge access to premium economy passengers, quite a lovely perk. Newark being Newark, however, the lounge was anything but relaxing or comfortable.
With three SAS flights all departing in a one-hour span, the lounge was bursting at the seams. While I didn't have to wait to get in – I wasn't denied entry like many Priority Pass lounges – what I found was an overcrowded and hot space with few available seats and a lot of commotion.
After enjoying some admittedly delicious lasagna and a beer, I decided to leave the lounge for the relative peace and quiet of the terminal. I appreciated the inclusion of lounge access, but it just wasn't practical at Newark.
Once settled on board, I inspected the amenity kit provided to premium economy passengers. The kit itself doubles as a shoe bag, which I didn't find particularly useful. The contents of the bag were anemic, in my opinion. Yes, it offered a dental kit and eye mask, but the ear plugs were embarrassingly bad for the inflight entertainment system. Given that the business class amenity kit adds precious few additional items – such as lip balm and socks – SAS may want to look at improving this first touch item for passengers.
While no printed menu was available, SAS compromises by making the menu available on the IFE system, or at least that's the idea. While the drinks such as beers and wines are fully listed, the menu lacks any actual detail about the meals, reading only "starter, a choice of main course, cheese and dessert" and such.
A round of drinks was offered before the meal service, with some unique and local Scandinavian choices available. The chipper cabin crew double- and triple-checked that I didn't want any wine, and made sure I had enough gin to last for the entirety of the meal.
I opted for a chicken dish, complete with warm bread, side salad and cake. The food was tasty enough, but the meal service took entirely too long to wrap up. Meal trays lingered with passengers long into the overnight flight, preventing anyone from getting up to use the lavatory or the lights from being turned down to promote sleep. This meal service pattern was repeated on the return flight, indicating that this is most likely how the meal service is intended to be orchestrated.
SAS recently refurbished its entire longhaul fleet, installing Zodiac's RAVE entertainment systems from nose to tail. The large screen sports a great high-resolution picture, but available content is on the weak side. I found myself resorting to my iPad for entertainment on the return flight.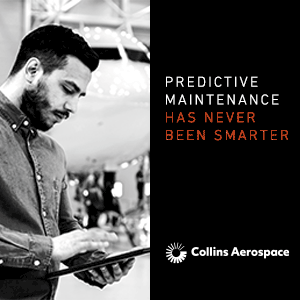 SAS has made some baffling content choices as it has a wide range of television shows, but only loads one episode of most series. Those looking to catch up on Supergirl season 3 episode 4 were in luck, but most passengers probably want more.
Server capacity is no longer a limitation for the industry, so there's no real excuse for limiting content (outside of licensing costs…but even then, more snackable content should be an option).
Like lounge access, SAS is one of the few airlines in the world to offer completely free and unlimited Internet access to its premium economy passengers. The Panasonic eXConnent system performed well enough for a free service, with messaging and social media flowing, but any complex functions such as web browsing became impractical.
Anyone paying for the service would likely have been unimpressed.
Overall, SAS offers a finely tuned premium economy hard product, but there is room for soft product improvement. With Norwegian offering competing flights with a comparatively priced and arguably better premium economy hard product, SAS would be smart to slightly enhance its soft product, and maybe add some additional entertainment content along the way.
Image Gallery:
Related Articles: