Four flights connecting three continents with nearly 20,000 miles flown in economy class on British Airways have left me with oddly mixed feelings about the experience. When booking, I figured the flights operated by the latest and greatest aircraft would provide the most overall positive experience. Surprisingly, I was wrong and am still trying to figure out what went wrong.
A recent family trip to South Africa on BA had us flying out of New York JFK to Johannesburg and returning from Cape Town, all via London Heathrow. A poorly timed nor'easter storm derailed my plan to depart New York on the early Saturday morning flight to London, immediately connecting to the Johannesburg flight. Although flight loads were exceptionally high, a BA phone rep was able to move my family up to a flight the night before the storm, giving us some peace of mind. A missed connection at Heathrow would have come with a 24-hour delay to our trip.
While we were originally booked on one of the carrier's refurbished Boeing 747s that frequent JFK, our new flight was operated by a 747 that hasn't been given such a treatment. These 747s have no in-seat power in economy class, and no inflight Wi-Fi, and they sport inflight entertainment screens that are narrower in width than my phone, with resolution that is laughable compared to any modern screen.
What this 747 lacked in modern amenities, however, it surprisingly gained in seat comfort. The seat pitch was quite roomy, with no obstructions at foot level. A hidden surprise came in the form of a headrest with "wings" that deployed on either side to rest your head against, a feature most airlines don't spend nearly enough time developing. I don't typically get much rest on redeye flights, but I managed to sneak in a few hours of sleep on this flight.
After a quick run around London, it was time to head back to Heathrow for our flight to Johannesburg. I was particularly excited for this flight, as it had been upgauged from a 747 to an Airbus A380 post-booking. While I'm a huge fan of the core comfort levels offered by the A380, our experience on the British Airways variant was disappointing and uncomfortable.
Upon arrival to our row, I noticed that something was wrong with my seat. The upholstery on the seat cushion was not secured, and the cushion material itself was exposed.
The flight attendants did their best to accommodate me, but I was informed that there was no engineer available at the London hub to swap out the seat cushion, and since the flight was at 100% load factor, there was no other seat available. They made a business class comforter and blanket available, but that only did so much. We quickly observed that British Airways has chosen not to port over its unique headrest from the 747 to the newer A380, which was extremely disappointing.
Although this aircraft featured a much more modern inflight entertainment system than the old 747, the presence of multiple extremely large under-seat equipment boxes severely limited personal space, a baffling regression in the experience from the much older 747. As an icing on the cake, the headphone jack at this seat was also broken. BA comped me £20 for the broken seat and jack.
The jack on the neighboring seat was also malfunctioning, which leads me to believe this is a common issue with this particular IFE system. The recently installed Gogo 2Ku inflight connectivity service also did not properly activate until the flight was nearly over. Needless to say, this was a less than ideal way to spend a 14-hour flight.
Our flight from Cape Town back to London Heathrow was once again operated by the antiquated 747, but after the lackluster A380 experience this didn't feel like such a negative. It turns out that this aircraft is ideal for overnight flights with plenty of seat pitch, a headrest well suited for sleeping, and no under-seat equipment boxes to hog up foot space. The antiquated IFE system, while functional, disincentived me from actually using it.
But can we talk about this awesome headrest again?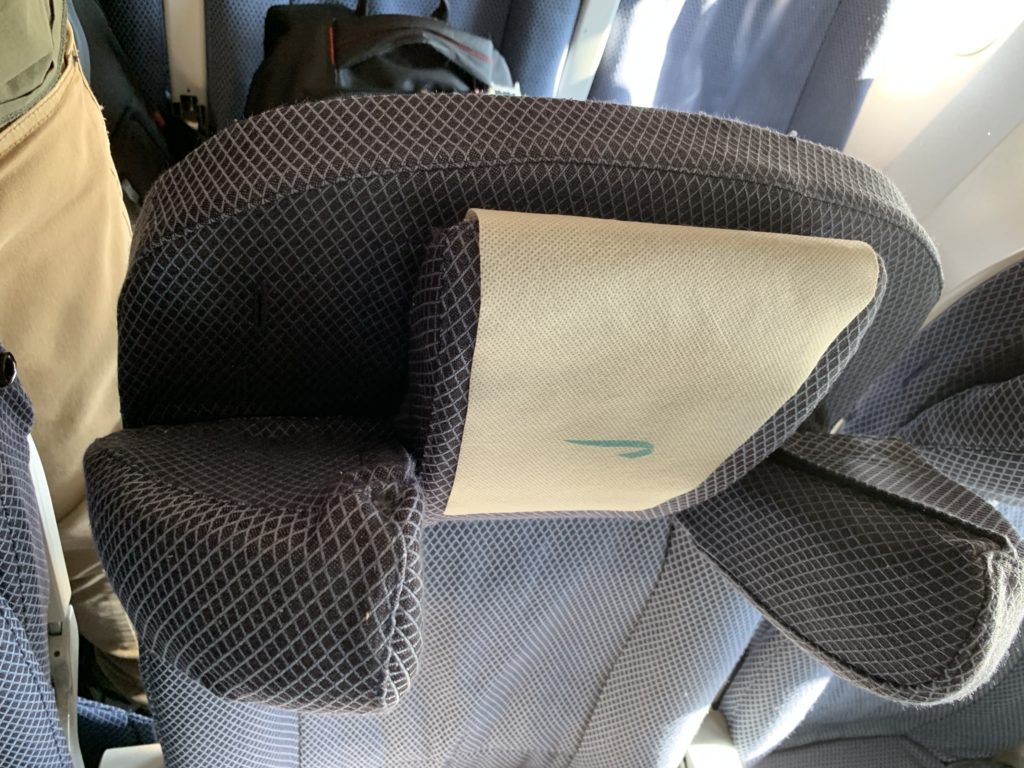 While I knew that Cape Town flights are some of the few BA flights to use T3 at Heathrow, I was not expecting the absolute meltdown that awaited thousands of passengers trying to transfer to T5.
After a bit of a wait for gate availability, we walked down the long corridor for flight connections to find an unorganized mob of people mulling around without guidance.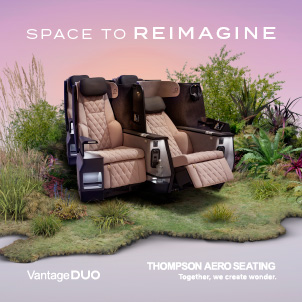 What should be a swift connection took more than an hour and a half, solely because Heathrow was not operating an adequate number of – or large enough – buses between terminals.
Our two-hour connection suddenly seemed short, eliminating any opportunity to visit the lounge for a shower before our next flight. This terminal change led to a lot of unnecessary angst.
Our final flight was operated by a refurbished 747, featuring upgraded Panasonic Avionics IFE with no under-seat boxes and functioning Gogo 2Ku.
While it seemed that seat pitch had been slightly reduced in the refurbishment, this aircraft provided the best overall experience of the four.
You might be wondering why I didn't mention the meals served for each flight, but there's a good reason for it. The meals offered on all four flights were nearly identical entailing some sort of chicken tikka masala or curry or a vegetarian pasta dish.
Despite the various regions and cultural differences these destinations offered, British Airways didn't seem to alter its meal offerings whatsoever. While the food was decent enough, the repetitive nature of the offerings felt as if it lacked any sort of thought or inspiration.
Overall, all four flights operated on-time and without any significant problems. All of our bags made it to their destinations, and we made all of our connections.
The old 747s will be retired eventually, but I might actually be on the lookout for them over the newer yet somehow less comfortable aircraft on future redeye flights with British Airways.
Related Articles: