Airlines are global companies, and perhaps more than any other business have the opportunity to learn from the diversity of their staff members. This opportunity is often squandered, though, by carriers whose management and culture do not value the myriad differences within humanity, and the benefits that can come from learning from within the different identities and backgrounds of their people.
Finnair is an industry leader in gender diversity, and head of people and leadership development Outi Sivonen sat down with Runway Girl Network at the airline's headquarters in Helsinki to discuss two particular initiatives within her purview — the Finnair Transformers and Finnair Exchange programs — that use the benefits of the airline's diversity to better understand its business, propose innovative solutions, and make Finnair better suited to a changing world.
Finnair Transformers, Sivonen says, is a group of 22 staff members "from different backgrounds, representing different nationalities and work roles, and different age groups," with the goal of examining specific business problems within the realms of digital services and the passenger experience. The nine women and 13 men comprised 16 Finnish passport-holders and six international staff, whose time with the company ranged from six months to twenty years.
Leveraging this diversity, and focussing on continuing to improve the airline's understanding and focus on its bread-and-butter Asian markets, Sivonen says, "the program comprised of learning through different channels such as a learning expedition to Asia, hands-on practicing with design methods, mentoring from [the] executive board, and pitching their solutions to the Finnair executive board and to Finnair employees in an open-house session."
The board was impressed by the output from the program, and has sent the pitched ideas for further analysis before taking decisions on their implementation.
For the participants, "the biggest advantage has been their possibility to use this new network of international colleagues in their daily roles," Sivonen says, noting that "they all are coming from very different backgrounds and different work roles."
Participants individually and the airline more widely gained an improved understanding of their customers' needs, and of the opportunities for Finnair's business in meeting them. Focusing on the different working and learning styles, especially crucial within a learning-focused organization, also helped Finnair think more about how it can make the most of a wide range of diverse characteristics to achieve its business goals.
Meanwhile, the Finnair Exchange program sends staff members to work remotely from another Finnair location, in order both to spur thinking about how the airline can best escape the strictures of office-centrism within their origin teams — improving workplace culture, increasing flexibility, and raising the attractiveness of the airline as an employer — and to learn more about the destination market, its way of working, and its culture.
Kati Suonio, a global customer care staff member, spent six weeks in Osaka, developing her knowledge of the expectations of Japanese passengers for their #PaxEx, and how digital customer service is delivered in the market, as well as learning more about how local travel agents affect the markets.
Regional manager Linda Li Zhi, based in Chongqing, spent four weeks in Finland with the airline's digital revenue team, then two weeks with Finnair's German and Scandinavian sales teams to focus on promoting Chongqing, Xi'an, Guangzhou and Nanjing as destinations.
"The experience in Finland — the nature, the seasons, suitability for traveling with family and kids, the focus on sustainability — helps in promoting Finland, Lapland and the Nordics in general to Chinese travelers," says Li. "Working in the head office as opposed to working in a country sales team gave me new insights on prioritization, optimization and real collaboration. I have got better understanding on the different ways of working in different teams and cultures, which helps me in communications and collaboration in my daily work. I also got to do a deep dive in digital revenue, and now have a much deeper understanding on [the] company's strategy on digitalization, and I will be the local ambassador to implement these strategies in China."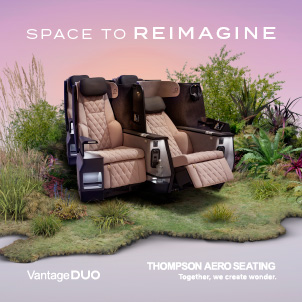 In addition, Li explains, "I had the opportunity to talk to a Norwegian travel magazine about China as a travel destination, and this was really eye-opening to me: the second tier cities like Chongqing, Xi'an, Guangzhou and Nanjing are hidden hems in China, worth exploring but still quite unknown in Europe, and we can do a lot to show what all these places have to offer."
The women and men on both the transformers and exchange programs gain more than just a personal understanding of the business: they bring that knowledge back into their own teams and share it more widely.
In an era where airlines, like almost every business, are becoming knowledge companies, this kind of understanding will be increasingly crucial.
Related Articles: