This is an Op-Ed contribution from Jeff Mabe, the senior director of strategic partnerships and inflight strategy at wireless technology specialist iPass.
From humble beginnings, inflight connectivity has certainly taken off in recent years. With more than 80 airlines worldwide now offering wifi services to passengers, nearly half of all the miles being travelled by air each year have the option of inflight wifi. From real-time access to news and weather, to being able to browse the web, stay in touch with family, or catch up on email, the benefits to passengers of onboard Internet are clear. So much so that today, 94 percent of air travelers believe inflight Internet enhances their travel experience and 30 percent check if wifi is available before booking.
For the airlines, however, it's not as simple as just offering connectivity any more. Back on the ground, the world of public wifi has rapidly evolved and become increasingly commoditized, so businesses have looked to both monetize and differentiate their offering from the competition. Customers can increasingly walk into their favorite café or hotel and access the wifi network using a branded application, where they will also see promotions and marketing for additional products or services. Not only are customers avoiding the frustrating login screens and confusion around choosing a network, they're getting a more personalized experience and incentives to spend more money as a result.
The inflight wifi evolution
It's been a little more than a decade since the first inflight connectivity services were launched in the US (and prior to this, Connexion by Boeing supported Internet on international carriers). As with any new technical endeavor, in the beginning the primary focus is around getting the technology up and running as quickly and smoothly as possible. Airlines simply asked themselves which connectivity providers they could partner with to provide the fastest, most reliable wifi for any given route.
The result of this focus is that many airlines have adopted multiple providers for the inflight wifi services across their fleets. This means that as a passenger, you might have a completely different experience getting connected on board a flight from New York to Paris than from Singapore to Los Angeles – even though the airline is the same. On the first route, the passenger might see a network name branded as the airline, on the other, it's branded as the wifi service provider, which is not the most consistent or seamless brand experience.
Thankfully for passengers, airlines are now wising up about this. In a world where brand is everything, airlines, just like the cafés, hotels and retailers at the airports, want to keep their customers within their own branded ecosystem. By doing this, they can ensure that the passenger is put at the heart of their service – they can learn more about them and use this knowledge to offer personalized recommendations and promotions.
Better service and better monetization
To improve the wifi user journey, airlines need to look at ways to make connecting to and using the service more consistent. This means shifting focus from the nuts and bolts of wifi speed and bandwidth, to positioning wifi as a core component of a much wider service offering, with consistent airline branding throughout.
In practice, a passenger could be offered the service via the airline's own app, rather than a separate system, reducing or entirely removing the friction to access inflight wifi – no need to re-enter payment details, no confusing branding, just simple access to the service. Ultimately, an airline's passengers should go through the same steps to get their inflight wifi up and running for any flight, departing from any airport.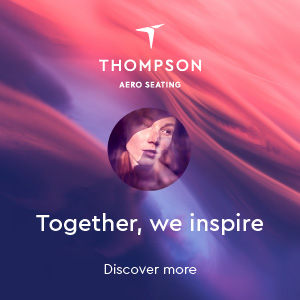 Making a wifi strategy more passenger-centric is also becoming increasingly important from a business model perspective.
The CEO of Delta Air Lines recently announced aspirations to make onboard Internet free to passengers across the Delta fleet, a move that could set off a domino effect across the industry. This highlights that now is the time for airlines to put in place a differentiated wifi service that not only delivers for the customer, but can provide a revenue stream in the future.
By tightly integrating wifi within the airline's apps and entertainment systems, it becomes a means to offer passengers additional, paid-for services – from inflight food and personalized entertainment, to last-minute deals at their destination or even loyalty credit cards.
A wifi win-win for airlines
It's clear that the inflight connectivity landscape is evolving – it's no longer just about making sure it is available on board most flights, but also about making the customer experience great too. For airlines, keeping customers within a more tightly controlled airline-branded ecosystem is an obvious way to differentiate from the competition and serve up additional, complementary services.
This has the double benefit of a better passenger experience and a better way to monetize each seat – two things that are going to be increasingly important in a future where free wifi might not just be available in the hotel and café at the airport, but on the flight home as well.
As the senior director of strategic partnerships and inflight strategy at iPass, Jeff Mabe is responsible for identifying and developing new business opportunities within the travel and hospitality ecosystem in the Americas region. These partnerships include key travel service providers, inflight/airline partners, cable companies, mobile operators, communication service providers, handset and operating systems developers, and more.
Mabe is an accomplished sales management, consulting, business development and services professional with proven success in marketplace analysis, strategy, planning, product development and launch, and revenue generation. Prior to joining iPass, Mabe served as Vice President of Global Sales and Marketing at Quiconnect, where he also sat on the Board of Directors. He has extensive experience within the airline industry, having served in various strategic management roles with American Airlines for more than 10 years. Mabe holds a bachelor's degree in business administration and marketing from the Rawls College of Business at Texas Tech University.
Related Articles: