A recent trip from Billund, Denmark to Madrid, with a quick stopover in Brussels, gave this writer an opportunity to fly the Sukhoi Superjet 100 for the first time.
In the past, I've flown with Brussels Airlines on a wet-leased Flybe Bombardier Q400 for the Billund-Brussels leg of the journey. I don't mind a turboprop flight, frankly, and Flybe staff have always offered excellent service, but this involves boarding on the tarmac. On a rainy and chilly early morning, I was pleased to find that we were boarding through the jet bridge instead and onto a new SSJ100, wet-leased by CityJet.
The leather-covered seats on board are in a 2-3 configuration, and felt roomy.
I also appreciated the large windows and large storage bins on this aircraft. I had the window seat on a double – both on the outbound and return.
Flying on the Superjet 100 is not comparable to an Airbus A220, but the cabin experience was better than I've had flying on older regional jets.
One big downside: I have read that this Sukhoi aircraft has frequent maintenance downtime which is discouraging Brussels Airlines from continuing the CityJet wet-lease arrangement next year, but we encountered no delays.
By comparison, the 3-3 configuration of Brussels Airlines' own Airbus A320 aircraft was tight. Although all four of my flights were full, only the A320 flights between Brussels and Madrid felt crowded. The seat bottoms are also very hard, which can make flying for anything longer than an hour uncomfortable.
Brussels Airlines has a buy-on-board program for meals and beverages – don't expect anything for free – but I brought water with me. I did have a peek at the 'shop and eat' menu and the airline offers a decent selection of fresh meals. Prices are about what you would expect – not cheap but competitive with airport concessions.
No matter how many times you watch airline safety videos, you'll always find something you missed. Brussels Airlines' video is not new but this was the first time I really noticed how the airline has tackled the problem of inflight drinking, which has led to a number of flight disruptions in Europe. Indeed, the unruly passenger incident rate is on the rise overall, with IATA this week citing non-compliance with smoking rules, intoxication, and failure to adhere to safety regulations as the main drivers, as reported by APEX Media.
"We know you're really funny when you're drunk, but no thanks. We already have entertainment systems on board," Brussels Airlines tells its passengers.
Of course, the entertainment systems on these A320 aircraft were only drop-down screens used to show the safety video, but let's not quibble.
The video also tackles the ongoing problem of passengers uncorking their duty-free with a warning: "Remember that consuming your own alcoholic drinks is not allowed."
I particularly like that Brussels Airlines doesn't make a huge production out of the video. It is effective in covering the key points, and has just the right amount of lighthearted humor.
If you are connecting in Europe, then Brussels Airport is a good choice. It is relatively easy to navigate and I've never encountered any issues with delays leading to missed flights – even when being bussed out.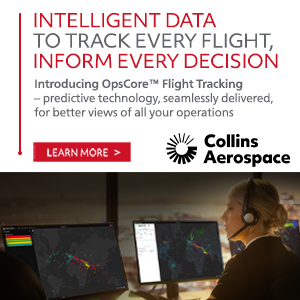 I also flew out of Madrid's Terminal 2 on this trip. While it is an aging terminal, it was remarkably convenient. I sped right through security. You'll find a variety of shops and restaurants, even near the gates. After a busy day, skipping lunch, I stopped by Montaditos to enjoy the cafeteria's tiny, delectable sandwiches and home-made chips. I can highly recommend it, but don't order just one; each of these 'bocadillos' really are only a mouthful.
If you want to bring home some Spanish culinary treasures (and yummy Christmas treats) then skip head straight for the Sibarium delicatessen which has shops in Barajas' terminals as well as at Barcelona, Málaga, Santiago, Alicante, Ibiza, Menorca, Bilbao and Sevilla airports. It's a bit pricey but a can't-miss for the quality of the selection available.
Totally unrelated: Brussels Airlines will check an excess bag for you at the gate, free of charge, if you get a little carried away stocking up on Spanish goodies when the flight is crowded and the overhead bins are at capacity.
Related Articles: