With the first Airbus A321LR of its neo generation delivered last week, the middle of the market — those relatively long and thin routes that sit at the high range end of the narrowbody fleet and the low capacity end of the widebody fleet — is poised on an evolutionary fulcrum.
Airbus' plans to attack the market with its extra-tanked A321LR and its A330-200 and -800neo aircraft have seen much success on the former side and not much success on the latter. Boeing, meanwhile, has not seen resounding enthusiasm for its proposition for the 737 MAX 9 to fit the MOM's needs. It proceeds apace with the evolution of its next-generation competitor, likely to be named the 797, although the 737 MAX 8 has seen some surprisingly long routes already.
Yet airlines are already pushing the boundaries of narrowbody routes and operations in the short term, and RGN sat down with airline data service provider Routehappy by ATPCO to examine the size and scale of these existing markets as they are presently scheduled. (Routehappy's database, from which the data are drawn, reflects published schedules and aircraft codes, and this search was done on a given Monday in the current airline schedule block. All distances are given in statute, not nautical, miles.)
We start with the context: the longest 757-200 flights are, perhaps unsurprisingly, on US carriers, linchpins of 757 operations, with all three of the network majors represented strongly.
Delta's flight from Dakar in Senegal (3832 miles, scheduled at 8h30) takes the narrowbody cake by fourteen miles, with United's seasonal Newark-Hamburg 3818-mile, 8h40 trip (which will not return in the next schedule) in second place. United also takes third place, with Madrid-Washington Dulles (3811 miles, 8h45) and American comes in fourth, tied with Icelandair for the Dallas/Fort Worth-Reykjavik/Keflavik route at 3739 miles and 8h35/8h25 of block time.
Other examples of 757-200 routes over 3600 miles include Chicago-Edinburgh (3705 miles), Dulles-Heathrow (3671 miles), Chicago-Dublin (3667 miles), Newark-Lima (3651 miles), Seattle-Reykjavik (3615 miles) and Miami-Brasilia (3613 miles).
Fascinatingly, Routehappy data reveal that Boeing 737 MAX 8 aircraft are almost equalling the operational distances flown by Boeing 757-200s. The the longest 737 MAX route, from Punta Cana in the Dominican Republic to Buenos Aires in Argentina, operated by an Aerolíneas Argentinas MAX 8, is just 83 miles shorter than the longest 757 route: 3749 miles, and timed for eight hours on the northbound.
Norwegian's (now-cancelled) flight from Bergen in Norway to New York's Stewart airport north of NYC is scheduled for 7h40 flying west across 3450 miles. Interestingly, Copa and Turkish Airlines both operate NG-generation 737 flights of more than 3300 miles, and Lion Air's longest 737 MAX 8 flight from Tianjin in China to Denpasar in Bali hits 3314 miles and takes 7h30.
It may well surprise many observers that the longest currently scheduled A321neo flight is more than a thousand miles shorter than the longest 737 MAX 8 flight, but the data show it is.
With the first Airbus A321LR only just delivered to Arkia, the longest existing non-LR A321neo routes are Alaska's SFO-Boston (2710 miles), S7's Moscow-Irkutsk (2618 miles) and several routes from Hawaiian Airlines: Lihue-LAX (2614 miles), Honolulu-Portland (2605 miles), Honolulu-Long Beach (2568 miles) and Kahului-Portland (2564 miles). Alaska's SFO-Newark (2563 miles) plus Hawaiian's Kahului-San Diego (2540 miles) and Kona-LAX (2504 miles) round out the set of A321neo routes over 2500 miles.
Indeed, the question of whether the A321LR meets the 757 replacement needs — or whether, like Hawaiian's use of the standard A321neo, it's a question of opening up new markets — remains unanswered.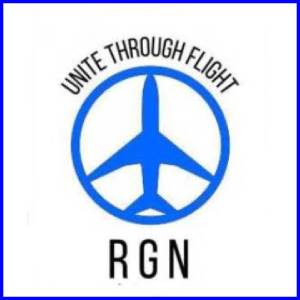 As the 737 MAX 8 continues to filter into airlines' fleets, and the A321LR starts to be scheduled on these long-and-thin routes (launch customer Arkia's is a high-density version that isn't a replacement for the kind of transatlantic premium route that is where the 757 has made its name) all eyes will be on these schedules.
The preponderance of Hawaiian Airlines in the scheduling mix — a carrier that has been up front about its A321neo strategy and seems to be executing on it — is unsurprising. But the key to all of these distances is that they are well within the range of the Airbus A321LR — 4600 statute miles (equivalent to 4000 nautical miles).
Yet the question of year-round operations and headwinds, particularly on winter North Atlantic routes, remains. Clearly, there are nearly two thousand miles of space here for the A321LR to make its mark on existing routes. Will the next set of schedules bring more clarity?
Related Articles: