Julia Sattel, senior vice president airlines at Amadeus IT Group does not fit in a cube, and she likes it that way. She has worked at Amadeus since 1995, and was appointed global head of airline IT in March 2009.
Before entering the aviation industry, Sattel worked in the technology field holding senior sales and marketing positions at Toshiba and AEG Mobile Communications. Her fields of study at Cologne University were Mathematics and Economics, and she's a polyglot – able to speak in English, French, German, Japanese, Russian and Spanish.
Sattel shared her thoughts with Runway Girl Network about encouraging more women to get involved in STEM (Science, Technology, Engineering and Maths), and about the importance of diversity for organizational development. More women should be encouraged to be fearless, she said, and that encouragement must start early.
"When I went into mathematics, out of 600 people three were women. Nobody encourages you to do that, so you have to have the trust and the confidence that what you do is right," Sattel said.  "I had the privilege that my parents always encouraged me to have my own will and follow what I think is right. You need that. I think if you have a discouraging environment it is much harder."
"Let's say that I lived in a time – and I think this time still exists, by the way – that you were kind of discouraged as a woman to do mathematics," she added. "I think you have to systematically encourage and look at the good, reinforce the strength that somebody has. Encouragement is so much better than criticism."
Sattel believes a methodology of personalized education could help foster STEM skills early on. "Usually, kids, youngsters, experience computers or mobile phones for games, and that's a good way to be familiarized. But then I think it should be systematically included as a tool and as a means to solve problems and manage life and to manage learning, and personalized studies. For instance, you could have programs that adapt to the speed of learning of a pupil. Because [otherwise], you overstretch one and you bore the other. Individualizing gives much more opportunity for people to manage what they are learning."
Organizational diversity is also critical, Sattel told RGN, not just in gender but in cultural background and in career specialization. "It's diversity. It less about gender, I believe," she said. "When you want to solve a problem, you will pick people from finance or HR – different skills. When you want to solve for global approaches you want to have people from as many nations involved as you can. So it's not that women are different or that they bring something else. They bring diversity. And within women you have ones who are very structured and scientific, and others who are more creative; the same as you have in men."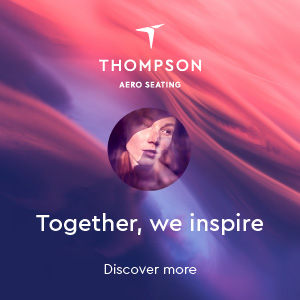 Amadeus has capitalized on its inherent diversity, as a company employing more than 160 nationalities. "We have no choice but to be multicultural, but we make a point of it. We recruit consciously for diversity," Sattel said.
"When I came to airlines, there were 20% women and these were secretaries. Now, I have a pretty solid leadership team consisting of quite a number of women, but you have to systematically call these people in, encourage them, and give them the opportunity."
Diverse teams can strengthen problem solving and overcome the silos that hold back innovation, Sattel suggested. "I think technology is a great opportunity to demonstrate the value of diversity," she said. "When you break down barriers, people work together. They figure out a way. You empower people to find solutions.
"The moment you have the consideration of 'is that good for my career, my title, my power,' you are done. You need to think: how can I solve this customer issue? Then, all of a sudden, you work together and find [a] solution. People are made, are formatted, to find solutions. It's human nature. Education can then prevent them from wanting to do that – education for secondary things like titles, careers, status whatever. If you keep them focused on solving issues, they solve issues. So you have to unlearn the wrong focus."
Related Articles: