Two and a half years after International Airlines Group announced it would throw its full weight behind Gogo's 2Ku system for the longhaul fleets of its member airlines, antenna radomes are finally regularly appearing on aircraft.
A total 118 British Airways longhaul aircraft were slated to receive connectivity at the time of the original announcement, and as of mid-October about 40% of said fleet has been connected.
On a recent flight from London Heathrow to New York JFK, Gogo 2Ku was available for use, with the service no longer part of an introductory beta period which offered one free hour of use.
The customized portal immediately calls your attention to a banner advertising the fact that the system is fast enough to stream Netflix, and unlike the connection on many other airlines, such use is encouraged.
IAG is offering connectivity in two flavors, "Browse" and "Stream". The Browse plan offers "basic web browsing" and was selling for $6 an hour, $13 for four hours, and $18 for the full flight. The Stream plan offers "high-speed web browsing" as well as video streaming, with pricing at $10 for an hour, $23 for four hours, and $30 for the full flight.
Purchased plans are not able to be transferred to a second device, so choose your device wisely from the get go. There is no second guessing that decision.
While it may be a bit too deep in the weeds for most passengers, the portal lists specific restrictions and speeds for each package. The Browse plan provides a minimum speed of 250 kbps, with throttling down to a 400 kbps maximum kicking in after an initial 35 MB of downloaded data per hour.
The Streaming package provides a minimum of 0.66 Mbps, while users are capped to 300 MB per hour. Sessions are "managed" to stay below that cap, which matches the per hour data transfer of a "low" quality Netflix video.
I had intended to purchase the full flight Stream package, but accidentally clicked the one hour pass instead. Making the best of my now timed connection, I immediately loaded up Netflix, Hulu, YouTubeTV and every other streaming service I could think of. But first, a tweet was in order.
Initially, I had trouble getting anything to send. Tweets would attempt to send but eventually fail even though they were being received without issue. This eventually resolved itself after some time.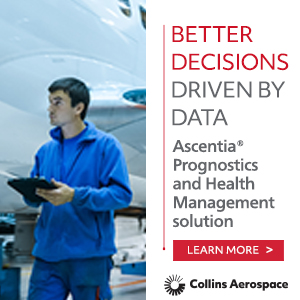 The only video services I was able to get working under the Stream plan without significant trouble were Netflix and YouTube. These services encountered minimal buffering and the quality quickly transitioned to higher resolutions.
I had less success with other services, however. I had a lot of trouble getting a Hulu video to start and accessing my home DVR videos did not work. YouTube TV, a live TV service provided by YouTube, did function and provided some interesting statistics. YouTube TV reported the connection speed as throttled to 95 Kbps towards the end of the hour session, representing extremely aggressive bandwidth management to stay under the 300 MB hard cap. The resulting video came with a latency of 83.68 seconds and a resolution of a grainy 144p.
I opted to purchase the full flight Browse plan after the hour under the Stream plan ran out, and was disappointed to see that there was no buy up option to go from one hour to full flight at a prorated fee. I experienced a stable and snappy connection under the Browse plan for the remainder of the flight.
I had no trouble browsing and tweeting, and surprisingly I was still able to stream to a degree. Netflix and YouTube seemed to work without issue on this plan, potentially negating the need to buy up to the Stream plan.
While I experienced some hiccups, which were possibly caused by heavy-handed throttling to stay under bandwidth limits, my experience overall was a positive one.
While the ability to stream Netflix is a nice perk, I remain unsold on the necessity to actually do so on an aircraft that already has a seatback entertainment system in place, especially now that Netflix lets you download plenty of content for offline viewing. I found the pricing system to be plenty fair, but would very much like to see device switching implemented.
Related Articles: