As airlines continue to coalesce into joint venture groupings, immunised or otherwise, much of the promise of the technological advances available to improve passenger experience across carriers is being squandered. This has never been so clear to me as on a trip between Birmingham in the UK and Paris Charles de Gaulle, where I booked an Air France flight as a codeshare with Flybe, Europe's largest regional independent airline.
Among European airlines alone, Flybe is no stranger to codesharing. It cooperates with Aer Lingus, Air France, Alitalia, British Airways, Finnair and Virgin Atlantic, and is no more discriminating on the longhaul, working with Air India, Cathay Pacific, Emirates, Etihad and Singapore Airlines.
Both Flybe and Air France operate flights between Birmingham and Paris, codesharing across the metal. The Flybe-coded flight was quite literally hundreds of Euros cheaper than the Air France booking, and this seems to be standard for the flight: looking a few weeks into the future from time of writing, Flybe sells it for under €100 and Air France is often several hundred Euro more expensive.
The Flybe booking experience was fine — a bit of click-through upsell to navigate through, but nothing worse than any but the lowest of low-cost airlines.
But once I received the confirmation email, the #PaxEx started to fall apart. Flybe doesn't tell you at any point what your Air France flight number is, which is always something useful to note down in one's calendar, for subscribing to flight notifications, when it's time to check in, and indeed for when you arrive at the airport, where codeshares are often only displayed as a subset of the flight display boards.
Further, Flybe's booking confirmation promised both checkin 36 hours in advance of the flight and a reminder email when the window opened, which neither Flybe nor Air France delivered. It also advertised its own onboard passenger experience, including "Café Flybe": if I'd relied on that information to plan to eat on board then I'd have been left hungry.
The booking confirmation email misinformation was a particular frustration given that Air France's checkin window opened only 30 hours before departure, which proved annoying — without assigned seats the intention is always to check in as early as possible, but trying to do so failed because the window was not open when Flybe said it would be.
"You can help us maintain our industry leading punctuality by complying with our cabin baggage policy," Flybe's confirmation email read in large print, but of course for a flight operated by Air France this is not the case: it is the operating carrier's rules who must be followed.
Here, too, there were differences: Air France's cabin baggage dimension requirement for the main piece differs by 5cm in depth and 2kg from Flybe's. Air France also specifies the size of the secondary "accessory" personal item, while Flybe does not.
Like most codeshare bookings, too, it only provides the Flybe-side PNR reference number, which didn't work on the Air France system when I tried to check in.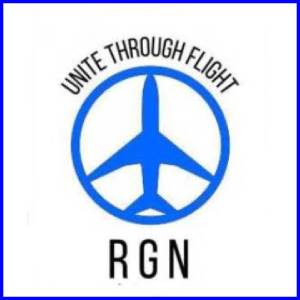 This created an eyerolling piece of PaxEx, where I clicked on the "check in" link on the Flybe email, to be taken to Flybe's site. Flybe's site insisted that I click, drag and scroll my way through the passport and nationality details for my partner and I before displaying a check-in button, only to immediately dump me over to the Air France site, where I had to input all that information again, muttering under my breath.
Oddly, neither in-app nor Apple Wallet boarding passes were available for the flight even after checking in on the Air France site. Emailed PDF passes were, but I for one receive so much email that the message disappeared under the mountain — and Air France's email formatting means that, when rotating the phone sideways, the barcode disappears. This is simply poor user interface and systems design.
Neither Flybe nor Air France display any information about which part of Birmingham Airport's two-terminal, one-building layout they use for bag drop and checkin, nor was it reinforced which of the airlines' branding one should be on the lookout for.
Looking at the experience from its most basic, the flight was fine — Air France's slimline seats are comfortable enough for a quick flight across the channel, the high-power USB sockets were a welcome surprise, and a little cream cheese and apple roll slaked the munchies until landing.
But from an industry point of view, we keep getting promised that technology will allow airlines to offer more seamless travel. It's baffling to me that Flybe's systems can't provide even the most basic of useful information appropriate to codeshares, especially given that the airline so enthusiastically codeshares with such a wide variety of other airlines.
It would be so easy to make specific information available: a box in the confirmation email with "You'll be on our partner Air France's plane" and a few links to baggage policies, checkin, passenger experience, and more. Failing to do so, at this point in time, is starting to look like a sort of cavalier disregard for passengers. With passengers more mobile, social and vocal than ever, that's not a good look for either half of an airline partnership.
Related Articles: