As seatmakers continue their push to create denser cabins while maintaining or even improving some aspects of passenger living space, new certification challenges loom as safety regulators respond to a changing understanding of how injuries are caused in their latest draft requirements. Some of this understanding comes from aviation, but some also comes from the automotive sector — which is similar, yet different, in impact dynamics and certification requirements to aviation.
Evolution of safety regulation is not, of course, a new experience for seatmakers or embedded IFE providers, which collaborate on integrated IFE/seats. Visiting Recaro's factory recently, where the seatmaker has its first airline seats on display, it was striking to note the differences and similarities between today's seats and the company's first aviation product, significantly heavier, certified to 9g rather than today's 16g, and less shaped to passengers' bodies.
Runway Girl Network asked a series of questions to regulators and industry stakeholders to learn more about how both sets of organisations and companies are developing their requirements. While neither the FAA nor EASA responded to RGN's requests for detailed comment, an EASA spokesperson previously explained that the two regulators are "fully harmonized" on the principle that two key neck injury criteria — the so-called "Nij" calculation and the neck rotation criterion — must be considered for oblique (i.e., herringbone, angled or angled staggered seating), as laid out in SAE Aerospace Recommended Practice (ARP) 6316.
Assessment of neck injury criteria is not required for forward- and aft-facing seats (defined as those under 18 degrees of angle from the centreline) under certification specification CS-25, the latest version of which is dated this April. That document highlights that seats have three options:
(1) A shoulder harness that will prevent the head from contacting any injurious object.

(2) The elimination of any injurious object within striking radius of the head.

(3) An energy absorbing rest that will support the arms, shoulders, head and spine.
Working together, US and European regulators recently introduced occupant injury criteria based on automotive research and certification testing. This is currently limited to applications where EASA requires special conditions around side-facing seats or airbags.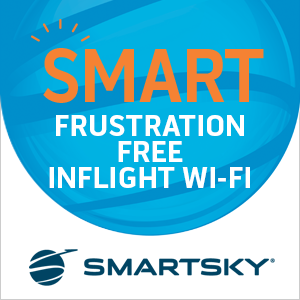 Looking to the future, and in conjunction with SAE, formerly the Society of Automotive Engineers, regulators are creating new impact requirements, but details are still coalescing, leading seatmakers to try their best to figure out their options.
The TSO-C127c specification is one working document, currently in draft form, which states: "If the ATD [anthropomorphic test dummy] is exposed to impact with aircraft interior features during the test: (a) the interaction must not rotate the head about its vertical axis, relative to the torso, greater than 105 degrees in either direction from forward facing, or introduce a feature or surface that produces concentrated loading on the neck, and (b) the head center of gravity must not stop for more than 10 milliseconds from sliding down the seat back while the torso is still moving downward."
Recaro was the only major seatmaker to respond materially to questions from RGN on how the increased neck injury scrutiny is affecting its seatmaking business, and what strategies and tactics it is using to resolve these issues.
Neck injury criteria, Recaro told RGN via director global marketing & communications Mónica Fischer, are not included in current certification regulations, although the seatmaker is working to the new draft TSO-C127c for guidance on how to approach what it calls an "important topic".
Fisher noted:
Neck injury was no topic within aviation Industry in the past. Seat design has changed significantly from having a very straight backrest to include many features like monitors and USB ports. Interaction of the passenger head with these new very passenger-oriented features during incidents might be possible. This has brought the topic of neck injury into the focus.
Perhaps unsurprisingly for a company with a substantial automotive background, Recaro seems confident in its ability to translate requirements from that sector into the airline cabin.
"We will see more criteria that originally stem from the automotive sector into aviation," Fischer said. "It is prudent to say that accident scenarios in aviation are however significantly different from automotive. As a consequence any transfer of criteria into other parts of the industry requires deep investigation and intensive discussions. Recaro supports this approach with consequent participation in the relevant industry panels like SAE International."
No other seatmaker responded in any detail.
Quentin Munier, VP for strategy, product development and engineering for Zodiac Seats, said: "Zodiac Aerospace has been dealing with this configuration of risk since 2014, it has gained significant experience and know how to address this issue. All its seats are certified, according to the regulation, and participating to the safety of passengers."
Stelia communication and change director Sévérine Kaci said: "What we can say [is] that our products are designed and developed in line with the current airworthiness regulations and we work with authorities and industry groups to improve the overall regulatory quality."
Panasonic Avionics previously assured RGN that its in-seat IFE systems will be ready when neck injury criteria is included in regulations. "We comply with all regulatory and certifications requirements. As those new challenges come up, that gets built into our test regime."
Rockwell Collins did not respond.
Yet even for forward-facing seats, the presumption seems to be that the work being done to bring in automotive experience will lead to more stringent requirements, so seatmakers are starting to look at that more stringently.
With the two key regulators and most seatmakers declining to discuss neck injury certification, this RGN journalist cannot help but come away with a sense of unwillingness to discuss the present and near-term future certification landscape among key industry participants. At a time when seats, seatmakers (which are responsible for the TSO) and seat certification are under greater scrutiny than ever before from a wide variety of stakeholders, this state of affairs seems increasingly unwise.
Related Articles: