In recent years, many airports have added veritable retail mazes for passengers to navigate through. While dining and shopping are welcome activities, some airports may have gone too far.
One key problem, highlighted by a recent tweet, is that airports rely on duty-free shopping to do the heavy lifting, and some of these products may not be relevant to the average passenger. The tweet sparked an interesting dialogue about what passengers find lacking at airports. Quiet areas and basic clothing vending machines were cited more than once.
Things I want in an airport:
– gym
– greenery/outdoors
– quiet areas
– basic clothing vending machines
– fruit/anything fresh
– power outlets
– pharmacy

Things airports think ppl want:
– duty free maze
– luggage shops (?!!!)
– random high street assortment
– watches
¯_(ツ)_/¯

— Ana Milicevic (@aexm) May 29, 2018
During the recent Aviation Festival in London, Runway Girl Network asked airport representatives for their thoughts on this tweet.
Airport City Swedavia CEO Fredrik Jaresved suggests that it's time for airports to get creative on retail to protect their revenue streams, while competing with the big retailers like Amazon which can now deliver virtually anything from anywhere to anyone, as needed. On this front, technology might help.
"The spending when it comes to retail at airports is going down," he says. "We need to find new business models … What I think we will see more of in future is showrooms where [passengers] can stop and see 'oh I would like to buy that shop or that dress', and then you order it and you get it when you get home or even at the destination that you're traveling to."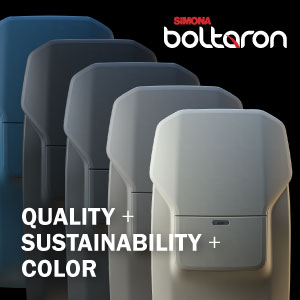 Retail showrooms could even be virtual, supported by Virtual Reality or Augmented reality, letting consumers better visualize products they might want to have shipped home, notes Jaresved. "VR is a little complicated because you have these glasses, but AR you can have on your phone."
Budapest Airport has been looking at traveler personas of late. Chief Commercial Officer Kam Jandu sees the dialogue generated by the tweet as offering valuable insights. "We've particularly worked with five or six customer segments, to give them what we think they need. So, yes, I'm going to take that particular comment on board and look at getting a vending machine that provides things like that because there may be a need for it," says Jandu.
Airport vending machines offering comfort clothing items such as underwear or socks isn't a crazy idea. Your writer found this slipper vending machine at Riga Airport; it's handy for anyone arriving with tired or cold feet.
The experience of Fundi Sithebe, who serves as Chief Operating Officer for Airports Company South Africa, is that consumers visiting the company's airports particularly enjoy shopping for luxury items and duty-free goods.
"The biggest retail centers for us are duty-free and the local curio shops," says Sithebe. "Being South Africa, people buy certain things – such as jewelry because of the mining – so we feel comfortable from that perspective with duty-free." So there is some demand for duty-free shopping, at least in certain markets. But it's a matter of balance and of ensuring that the space is still welcoming to passengers and easy to navigate – even with the shops."
Changi Airport is one example that ticks all of the boxes Ana Milicevic tweeted about. It has luxury items and duty-free stores, a wide range of dining options both airside and land-side. But it also has shops offering practical last-minute needs, and pharmacies.
The airport also features green spaces and quiet open air spaces for contemplation to help passengers feel less constrained. The terminal is arranged so that it is large but manageable, ensuring that passengers can get to their gates on time.
Airports are also looking at how best to serve their communities – not just travelers. Amsterdam's Schiphol Airport, for example, has long offered a large variety of shops that the local community relies on, as well as dining land-side and convenient interconnectivity with the rail network.
Related Articles: