Though Air Canada has occasionally come under fire for sourcing wine from around the world instead of largely focusing on Canadian wine, the airline says there are good reasons for why it has embraced a diverse group of vintners.
Air Canada likes to offer a selection of roughly six wines in its international business class cabins, now called Signature Class. And it needs a minimum 3,000 cases of each wine (for a three-month cycle) to accommodate its wine-loving passengers at 35,000ft.
That's a lot of wine, and certain smaller Canadian winemakers with unique offerings unfortunately cannot produce the volume required by Air Canada, explains company VP, products Andrew Yiu, pointing to the Canadian climate as inhibiting mass production in some instances.
"We can't just say 'we'll buy 1,000 [cases] and if we need more we'll come back' because they might say 'we are out of that'."
Other Canadian wineries, including in Ontario, are able to cater specifically to Air Canada's needs. Says Yiu, "Some of the favorite wineries are actually willing to say, 'well you know what, we will blend a specific variety for you to put on board.'"
Also, because wine tastes different in-flight – with factors like low humidity and even noise coloring the experience – Air Canada gravitates towards varietals with a higher sugar content. "We tend to add a bit more salt in the food that we put on board because of the taste buds as well so the wine has got to match that."
Sauvignon Blanc works well in-flight, for instance, as does a Malbec "because it's strong".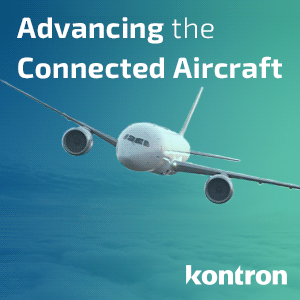 Air Canada sommelier Véronique Rivest has the (some might say enviable) job of deciding which wines are uncorked on board. Her work includes onboard taste-testing and hosting workshops to educate cabin crew in how to help passengers select wines to pair with their food.
One area where Rivest has a bit less flexibility is in the Champagne selection, however.
"So, Champagne is probably the only thing that we base on brand over anything else. Because that is what people associate Champagne with – what the brand is. They don't care what it tastes like but it's what the brand is. So, we can't afford Krug, we can't afford Dom Pérignon, we're middle-of-the-ground [in terms of Champagne]," says Yiu.
The carrier is presently offering the highly rated, mid-priced Laurent-Perrier Champagne Brut (France) on most international flights. It offers a Bodega sparkling wine on flights to North America, with Yiu explaining that Air Canada still wants "to keep a little big of differentiation between North America and international".
It also maintains differentiation between the Champagne offered on board its aircraft and that which is offered in its new Signature Suite lounge in Toronto, with Moët & Chandon Champagne – both Imperial Brut and Rosé – prominently displayed and generously poured in the Suite.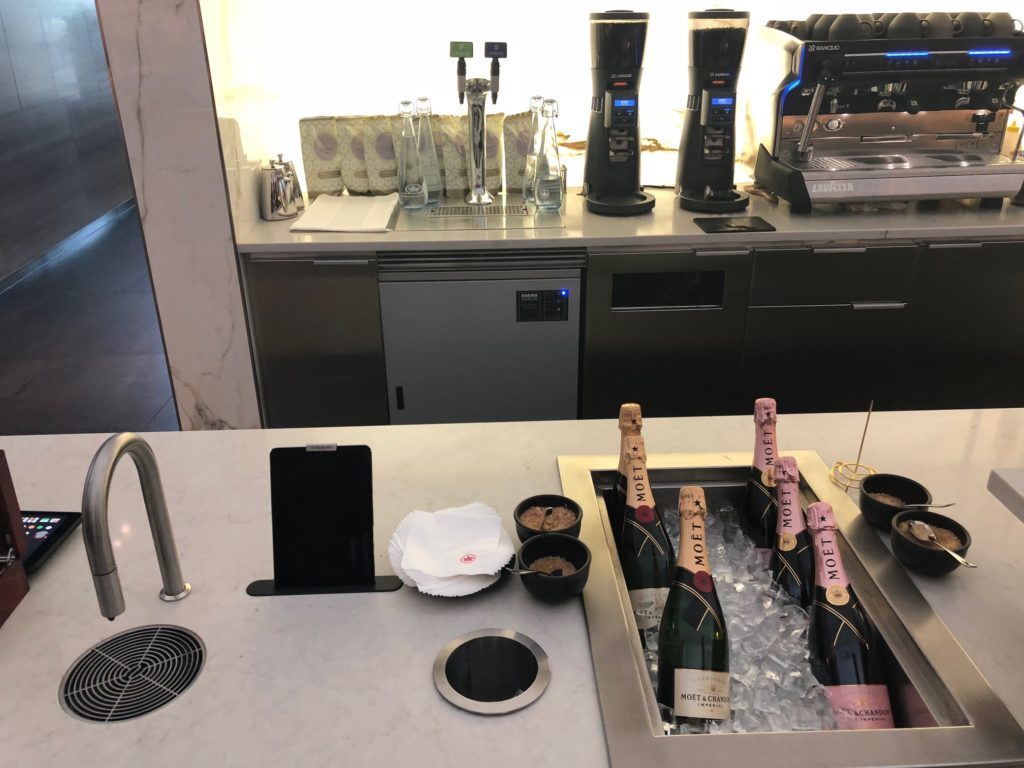 Indeed, these Champagnes are the most popular alcoholic beverages consumed in the Signature Suite – "more than the wines, more than any other spirits", reveals Air Canada.
The carrier goes through about 600 glasses of Champagne per week in the Suite alone.
Groups traveling together, who request an entire bottle of Moët & Chandon while transiting the Signature Suite are regularly accommodated given Air Canada's focus on providing high-end, restaurant-quality – and restaurant-styled – dishes in the lounge, which is exclusively offered to paying premium customers.
Intriguingly, when it comes to Champagne, going bargain-basement is not an option for Air Canada. "I'll take from anywhere else, not the Champagne. I have actually spent more money on the Laurent-Perrier than what we used to have," says Yiu.
Related Articles: