Kros-Wise Aviation Group today launched a unique new service to help airlines make better and faster decisions on connectivity systems and service.
With Connectivity Assist™, Kros-Wise Aviation provides a team of highly experienced staff and disciplined processes to assist airline customers with the complex process of deciding which suppliers of aircraft connectivity equipment and services are best suited to their specific requirements.
Inflight connectivity (IFC) has emerged onto the international airline scene over the past decade, and in that time it has had a major effect on the industry from a technical, financial, and social perspective. Passengers have become accustomed to having the ability to remain connected while flying, and as a result, airlines around the world have been rushing to install IFC systems.
Many airlines have already installed connectivity, but many have not. According to a recent industry study, by 2020 half of the airline aircraft in the world are expected to be equipped with IFC (approximately 12,500 aircraft), and by 2025 two thirds of will be fitted with IFC (approximately 19,500 aircraft). The study also showed that 86% of airlines who currently have connectivity indicated that they plan to upgrade their IFC systems within the next 4 years.
Given the large capital and service costs associated with purchase, installation, certification, and operation of IFC systems, the selection of IFC suppliers merits a thorough and accurate analysis. Capital, installation, and certification costs alone can often approach $1 Million US dollars per aircraft, and the results of making the wrong decision can cost an airline dearly.
IFC technologies leverage those used in the telecommunications and satellite communications industries, and can be quite complex, and airlines often do not have staff who are qualified to analyze the mass of information (and sometimes misinformation) provided by the industry and potential suppliers, and determine what mix of equipment and services best serves their needs.
The foundation of the Connectivity Assist™ process is the Requirements Document. Generating this document which outlines the unique passenger and operational connectivity requirements of the airline, can be challenging for an airline, since the capabilities of IFC systems are constantly changing, and it can be difficult for the airline to know what services and features are available and what to ask for.
The Requirements Document is generated as the result of Kros-Wise meeting with the airline to discuss their requirements against the IFC industry's latest capabilities. Following that is the construction of the RFP, followed by supplier proposal review, questions to suppliers, through to supplier selection and contract negotiations. Follow-up is provided as necessary to ensure that all customer requirements are satisfied.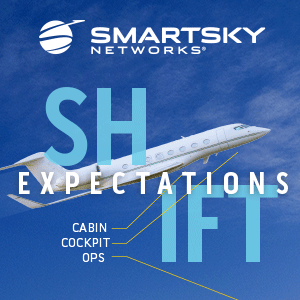 "Our new Connectivity Assist™ process provides a simple, fast, and cost-effective way for airlines to augment their expertise on a short-term basis and ensure that they obtain the maximum benefit from their substantial IFC investment," says Lily Aragon, CEO of Kros-Wise. "We brought together the top experts in the IFC industry, and worked hard to develop a process that ensures that the airline avoids any nasty 'surprises,' while allowing them to optimize expenditures and increase passenger satisfaction."
About Kros-Wise Aviation Group:
Kros-Wise is a professional services and product development firm which was founded in 2004 and currently has approximately 125 full-time employees. The company headquarters is in San Diego, California. It is a Women-Owned Small Business (WOSB).
Kros-Wise has extensive experience providing support to IT Programs for US Navy and other US Government Organizations, and to aviation and satellite equipment and service providers. Their team is highly experienced in IFE-C systems, service, installation design and support, and the associated FAA/CAA certification.