Despite the Brexit stormclouds on the horizon, travel between the UK and Europe is booming. Yet the passenger experience hasn't evolved for the better recently, whether by air or rail. Europe's airlines are engaged in a race to the bottom with the low-cost carriers, while crowded airports, poor public transport, peak holiday pricing — plus the location and price of cross-channel trains — all mean that families and other groups travelling together find themselves staring at a big hole in the budget in exchange for a stressful and multi-modal experience.
Innovation, however, is coming from the cross-channel ferry operators, which offer numerous routes from various parts of the UK to various parts of France and Spain, crucially allowing passengers what is essentially a single-seat ride in their own vehicle to their destination. With an eye on price, an expanded and expanding network of low-cost, no-frills "économie"-branded ships is now sailing for Brittany Ferries, which also operates eight other full-featured vessels.
The "économie" part revolves around the onboard PaxEx, which is much reduced from the standard "cruise ferry" offering. The cruise ferries offer a variety of restaurants and bars, shops, cinemas, play areas, video games rooms, swimming pools, live entertainment and more. By contrast, the économie ships offer one modest restaurant-bar, plus a café and shop, while the first économie ferry, Étretat, adds a cinema and the second, Baie de Seine, has a playroom.
All ships offer cabins as an ancillary extra, and with the reduced amenities on board, it's a particularly useful buy-up on the économie boats. The two-person "économie plus" cabin this Runway Girl Network journalist booked cost just £115, with four-person inside cabins available for £89. Taking the family station wagon cost £109 including two adults, with two further adults travelling at £30 each.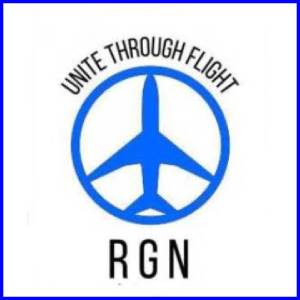 Looking at pricing trends, the cruise ferries cost about £100 more for the basic travel package, with cabins £10 more than on the économie ships. As Brits feel the expected Brexit pinch in both economy and exchange rates, that will convert to more than the £1:1.33€ at the time of writing.
Comparing with even the cheapest airline option, that's similar in price for four people travelling from London to Paris with seats and bags — but without any need for airport transfers/parking, car rental, carseat rental or any of the other necessities that can more than double the total sum, especially to and from other airports where competition and pricing are not so keen.
The passenger experience was also markedly superior to flying, even in business class. The économie plus cabins sit on the top deck, and ours featured an exceedingly comfortable pair of single beds pushed together to make a double, lots of space, a sofa, TV, plenty of power outlets, and a basic but well laid out full-size shower with lavatory.
Économie plus also comes with a largely exclusive sundeck to watch dusk over the French coastline with a bottle of chilled white wine, and a library lounge that would have been a peaceful retreat if the weather had been inclement. Ports and the border formalities on both sides of the channel were surprisingly well organised, while the loading and unloading were fast and efficient.
When the ship is on a five-hour daytime crossing, additional facilities (particularly children's areas and entertainment options) are welcome. But so is the opportunity for time-pressed travellers to have a decent meal and a good sleep in a comfortably equipped cabin before getting back on the road and making it home the same night, avoiding the need for a hotel en route.
But the daily overnight from Portsmouth to Le Havre (2330-0830/0855/0935, depending on day), and the twice weekly overnights in the other direction (2200-0600/0800), are where these low-cost ferries come into their own. Large swathes of both the UK and France can reach their respective ports by the late evening, avoiding traffic and saving on hotel costs.
Most passengers will have eaten en route, with plenty of provisions at both port cities, and will either head straight to bed or grab a sundowner on the outside decks as the ship sails out before hitting the sack. Dinner looked appetising, with several choices (main course £8.50, add either starter or dessert for £4, and a further one for £9.40). Light (£7.30) and more filling (£8.90) breakfast options are available, and the croissants we tried were fine, although the coffee was 1990s motorway service station terrible — or, of course, there are numerous options en route for passengers who want to keep sleeping.
With European airlines increasingly coming under criticism for shabby treatment of passengers with reduced mobility, the ferry's two wheelchair-accessible cabins are a useful option, especially for people with vehicles and wheelchairs. Bringing one's own adapted car or van is a much easier logistical ask than renting one with the correct adaptations, wheelchair provisions and other additions, while not having to give up a wheelchair to the not-so-tender mercies of airports and airlines reduces stress.
Since passengers can mix and match économie and cruise ferries, and those with flexible timetables can select overnight ferries in both directions to avoid the need for a hotel, the ferry is a compelling choice for travellers. This journalist — and friends and family — are increasingly finding that hopping in the car for an afternoon's drive to the ferry, a good night's sleep, and an easy onward journey are the way to go.
Image Gallery:
Related Articles: