Applying Universal Design to passenger experience accommodates the needs of all travelers and  future-proofs the journey. The world is getting older, as the UN reports:
"The number of older persons – those aged 60 years or over – is expected to more than double by 2050 and to more than triple by 2100."
Rather than design for age or disability, airlines and airports in Japan chose to design for everyone. Japan Airlines led the way years ago by adopting Universal Design principles as core to its brand promise.
Universal Design (UD) is a concept developed by American architect Ronald Mace and formalized under seven core design principles of universal functionality by design specialists at North Carolina State University. They call for equitable use, flexible use, simple and intuitive use, perceptible information, a tolerance for error, low physical effort, and adequate size and space for approach and use. To these seven core principles, Japan Airlines added three of its own: products must be high quality and beautiful, comfortable, and generate a sense of security.
Japan Airlines explains the value of this philosophy on its dedicated universal design microsite:
"It may be a challenge for elderly people to use something that younger people find easy to use," states the airline.
"What is comfortable for a right-handed person to manipulate may be very awkward for a left-hander. There are many things around us that are convenient for some to use but pose barriers to others. Making things even a little simpler and easier for everyone to use is the goal of universal design."
Some UD improvements are noticeable and others are almost imperceptible because they exist to eliminate friction. For example, Japan Airlines offers UD mugs as part of its dinnerware line that are easier for guests to hold. Lavatory lights are controlled by the door lock, so that passengers who might forget to lock the door have a visual cue to guide them. Passenger seat controls are designed to be easily understood and also easily operated. Seats avoid pressure points that build up over time, and feature step-ups to reach high overhead bins without risking injury. Japan Airlines also applies UD thinking to its service training, ensuring that staff make the journey easier for all travelers.
Haneda Airport has worked with Panasonic on UD through applied technology to make the terminal more user-friendly. Solutions include high-visibility signage, app-enabled guidance, and even research and development of autonomous mobility solutions in a project with WHILL NEXT.
Tokyo International Air Terminal has also embraced UD, including bag checks that are flush to the floor so that passengers don't have to lift heavy luggage. Passenger cars, for transport between gates feature low floors, making them easier to board.
Other UD applications in PaxEx flying around the world include the Rockwell Collins MiQ seat. It is designed for easy handling and features an armrest that can be lowered flush to the bottom so that passengers can get in and out comfortably.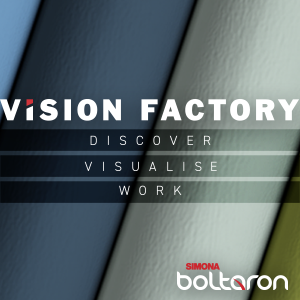 The Zodiac Aerospace ECOS overhead bin system makes a light load of putting luggage away, the Binsight light indicators make bin use intuitive, and the Pod PSU optimally illuminates the passenger space. All of these reflect UD thinking.
But we don't see UD applied often enough. Some cabin design decisions even run counter to UD principles.
Design that puts costs above user experience is a false economy. Eventually, those products will need to be replaced, and at a higher cost.
Time waits for no one and the population will continue to age. Applying UD thinking today makes a strong brand statement and is an investment in the future—for everyone.
Related Articles: