British Airways has six new Champagnes on board its longhaul first and business class cabins, and in its new lounges — but there's only a little of interest, and for an airline domiciled in the world's largest Champagne market, I can't help but find the selection a little underwhelming. Let's dive right in to what's new on offer.
In first class, British Airways will continue to offer the popular Laurent-Perrier prestige cuvée, Grand Siècle. It's one of the better known top-shelf Champagnes, though not as entrenched in the zeitgeist as, say, Krug's Grande Cuvée, Dom Pérignon from the Moët & Chandon house or Cristal from Louis Roederer. It retails for around £135 a bottle. (Given we're talking about British Airways, and since Brits are the biggest market for Champagne, which means competitive pricing, I'll use pounds sterling as the pricing currency; at the time of writing, £1 is worth US$1.30.)
Despite their prestige, neither Grand Siècle nor Charles VIII is a vintage Champagne, like Dom Pérignon or Veuve Clicquot's La Grande Dame, which are produced to a house style reflecting the terroir in which the wine is made, but also to have subtle differences in each year's vintage, according to the characteristics of that year's growing season.
Instead, in a similar philosophy to Krug's Grande Cuvée, the expert winemakers select specific amounts of specific wines from specific years to blend as closely as possible to the ideal of each cuvée. So: high quality, standardised, but nothing to wow first class palates.
Newly on board in first class: a substantially cheaper English sparkling wine, Gusborne — following Virgin Atlantic's business class move three years ago — which retails for £35, and the similarly priced Lanson regular rosé. As I said earlier in the year, offering a much cheaper rosé Champagne alongside a more expensive top-of-the-range bottle allows airlines to maintain their prestige cuvée offering while also being able to offer another option for drinkers who find rosé more to their personal taste or fashion. Rosé is a good option because the restricted amount of the Champagne wine region that produces the pink-tinted bubbles means it is automatically rarer and thus more prestigious for brand-conscious (or indeed unconscious) drinkers, and a home grown bottle (especially a cheaper one) is a smart move.
In its first class lounges, it will also now offer the Canard-Duchêne Charles VII, a markedly lower-priced Champagne than on board at around £35 a bottle. Also on offer in the lounge will be the Brut Grand Rosé from Champagne Jeeper, a relatively unknown (and largely unsold) wine that retails direct from the maison de Champagne for 65€ or £58. The most I could find online about this cuvée was a 2004 review from the doyenne of wine writers, Jancis Robinson, who rated it "cannot recommend even as the height of fashion". Ouch.
Given that these first class lounges are often not for first class passengers — at Heathrow, the Concorde Room serves first class ticketholders, while the First Lounge is for oneworld Emerald cardholders — it's hard to get too cross about the pricing, but given British Airways' buying power and position in the UK, the world's largest Champagne market, it feels a bit of a missed trick not to have a revolving offer of interesting varieties to serve on the ground within this less expensive price bracket. Why no "Champagne of the Month" offer to excite its most valuable frequent flyers' tastebuds and to get those luxury Instagram snappers a-snapping?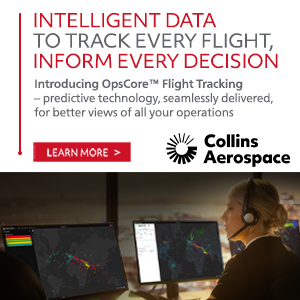 In the middle of the plane in Club World, BA will offer Canard-Duchêne Cuvee Léonie Brut, a remarkably inexpensive bottle that one wineseller says "is reserved for independent wine merchants and the world's finest restaurants" as well as the Champagne Besserat de Bellefon Rosé — which is a bit more pricey, although the airline doesn't note which of the maison's two rosés will be on board. Overall, not a lot of change from the status quo.
Customers travelling in British Airways' shorthaul Club Europe Eurobusiness class, however, will continue to be served (normally, in my experience, unrefrigerated and luke-warm) Champagne from Reims-based Champagne Castelnau. Alas.
All in all, it's good to see a British sparkling on board: particularly in the last few years as the Champagne region itself has seen hotter summers, the cooler climate of the UK has produced a sparkling wine similar to the Champagnes of old. The Cuvée Léonie, too, is very cheap but is also (conveniently for the airline) less widely available, which lends some cachet.
But I can't help concluding that British Airways' longhaul soft product investment is most notable in the context of an absence of any useful improvement in the hard product on board.
BA says in its press release that it is spending £4.5 billion over the next five years, that it will be "fitting 128 long-haul aircraft with new interiors", and that it will be "taking delivery of 72 new aircraft", but it has yet to announce any improvements to first class — which is, like dozens' of airlines' business class, an outward-facing herringbone, and sits well behind any other airline's longhaul first class hard product.
Neither has it revealed any plans to improve its Club World longhaul business seats, the layout for which the airline débuted in 2000 and updated with the current vertical translucent screens as far back as 2006, with minor tinkering around the edges since, none of which solves the problem that it's one of the least spacious business class products around and crucially lacks direct aisle access.
I'll be waiting for onboard hard product improvements before sending any corks flying.
Related Articles: