Ask any ten serious gamers what they think about Steven Spielberg's latest big budget, page-to-screen adaptation Ready Player One and you'll get ten different answers. Some loved it, some hated it, and some hated it a lot. Like, with the passion of a thousand virtual suns. But anyone who's read the film's hugely popular source material – Ernest Cline's book of the same name – can agree on one thing. Player One the movie is nothing at all like Player One the novel.
I know I'm gonna sound totally sacrilegious even suggesting this – especially since so many of the movies referenced in Player One are his – but one of my chief complaints is that Spielberg is just not the right director for the job. Sure he's had a hand in producing and/or directing some of the most popular action/adventure and sci-fi films of all time (although his deeply under-appreciated A.I. Artificial Intelligence is still my favorite). But what Player One really needed was a little less Spielberg magic and a whole lot more grit and authenticity.
I'm not saying I doubt his video gaming bona fides, but many of the choices Spielberg and company make here feel tired, uninspired, and, worst of all, totally old-fashioned. I know he has tons of kids, so, I'm sure the man has played many video games in his day, but Spielberg's inability to truly get inside and understand the mindset of futuristic, next-gen gamers is apparent from the opening scene.
Cline co-wrote the film's script with Zak Penn (X-Men: The Last Stand, The Avengers), yet the dialogue is weirdly cold and forced throughout. And though the in-game VR scenes are often breathtaking to behold, even that gets old after a while. Especially when you realize how the dazzling visuals are servicing the thin and predictable plot.
Set in the mid 2040's in a dark, dystopian future where ordinary people blot out the dreariness of their day-to-day existence by living online in a virtual reality "entertainment universe" known as OASIS, Player One introduces us first to orphaned teen Wade Watts (Mud and Tree of Life's Tye Sheridan). Not the most outgoing guy in the real world, Watts spends most of his time in OASIS living as Parzival, a cooler, far more charming avatar who, like thousands of other young gamers and their avatars, is hoping to find three "Easter Eggs" which OASIS's late co-creator, James Halliday (played by Bridge of Spies and The BFG's Mark Rylance) hid within the game. Promising to leave the literal keys to the kingdom and full ownership of the game to whichever player cracks the code and finds the keys first, the Willy Wonka-ish Halliday inadvertently sets off a global VR battle royale. And things get even more intense for Wade/Parzival when he discovers that he's not just trying to out-game other players, but also soulless, software conglomerate CEOs like Ben Mendelsohn's (Darkest Hour, Rogue One: A Star Wars Story) Nolan Sorrento and his minions for control of OASIS as well.
Featuring memorable supporting turns from everyone from Emmy-winner Lena Waithe (Master of None) and Me and Earl and the Dying Girl's Olivia Cooke, to T.J. Miller (Office Christmas Party, The Emoji Movie) and Simon Pegg (Star Trek, Shaun of the Dead), Player One also includes dozens of cameos and/or references to some of the biggest movie and pop culture moments of the past 40 years.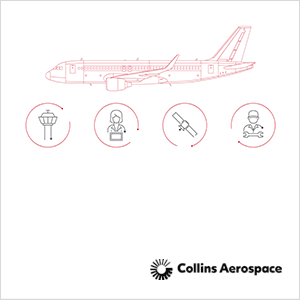 But actually, I kind of had a problem with that too. Player One's pop culture references lean heavily on the movies, music, and TV shows of the 1970s and 80s, which is cool, in theory. But it seems odd that since the film is set in the 2040's there are no references in the game (or the real world depicted in the film for that matter) to pop culture moments from 2000 on. If Halliday was truly as pop culture savvy as he is made out to be, surely he and his development partners would have found much to celebrate in whatever entertainments were popular and meaningful in the 40-odd years between 2000 and Player One's present day, right?
I know it's a small detail, but since the film and OASIS itself is filled with such a rich tapestry of similar details from bygone eras, it really stands out. And whether that little oversight is a function of Spielberg being too busy to notice or care – he was working on post-production for Player One while shooting The Post, which also felt rushed and unsatisfying – in the end, what you are left with is half a good movie in search of a whole. In other words, game totally over, man.
Now playing on select Singapore Airlines, Air Canada, EVA Air, and Delta flights worldwide, Ready Player One is also available via streaming at Amazon Video, Google Play, and iTunes.