Airlines, their content service providers, inflight entertainment specialists and of course passengers are all too aware of the fact that inflight games on seatback screens have not reached their full potential. Not by a long shot.
Inflight entertainment (IFE) system behemoth Panasonic Avionics recently described the disparity between what gamers want on board and what they currently get, stating in its Up blog that: "Gamers want the same high-speed connections, access to gaming community forums, and video content for double-screen experiences just as they experience at home. Further, they don't want low-quality games that are thrown on board as an afterthought. Instead, they expect a high-quality, immersive experience that provides entertainment value for the entirety of their flight."
The largest provider of inflight games in the world, Global Eagle, concurs with Panasonic. "I think the full potential is very far from being met, and as we look to the normal consumer markets to give us an appetite for what gaming could be in-flight, it shows there is a huge gap and huge potential," company SVP, aviation solutions Alexis Steinman tells Runway Girl Network.
Historically, part of the problem was that seatback IFE systems were not originally designed to enable gaming at all. On certain older systems, the content or metadata was built into the graphical user interface (GUI) so there was a huge amount of work to configure the systems for games. And passengers do not want to be subjected to fellow passengers' incessant tapping on screens behind them so the industry gravitated towards game titles that were compatible with the seatback screen environment.
"Gaming was always an accommodation made in terms of storage space, responsiveness in the screens, the GUI, memory available, etc. It has always been a technical marvel just to get the most basic games to work. So obviously we built some secret sauce around getting games to operate properly, and [obtained] the licensing," explains Steinman.
The fact that embedded IFE providers have since migrated to the Android OS for their new systems – and screens now boast iPad-like responsiveness – means that more systems are now compatible with a broader swath of games. Moreover, the adoption of inflight connectivity by airlines opens up further possibilities to improve the gaming experience on seatback IFE. And on this front, Global Eagle is already innovating. Steinman reveals:
Two customers we're working with requested us to look into specific aspects of connected seatback gaming – games running on Android where some elements of the gaming experience are connected, and that goes through the connectivity pipe along with all the rest of the information. It's very customer-specific, but given that seatbacks are getting connected slowly but surely, it's available, and that wasn't [available] a few months ago.
Panasonic, which admittedly has a vested interest, believes seatback IFE monitors are "an inherently better option for gaming" than a smart phone due to their screen size. But inflight gaming innovation can absolutely extend to BYOD. "As soon as you go to the personal device, people inherently expect a connected experience," notes Steinman.
Naturally, with access to true broadband inflight connectivity, passengers may be able to avail themselves of a connected gaming experience on board through the Internet. But like movie content, it is "always preferable" for airlines to store and stream heavy gaming content from servers on board rather than stream it over the connectivity pipe, because of both bandwidth costs and bandwidth limitations. The uplink, in particular, can be problematic for gaming.
The next step to offer multi-player inflight gaming is to address content storage and satellite latency issues, he says. "We've received requests for about 20 or 30 terabyte servers on board, and I'm sure you're tracking our efforts on LEO constellation tests this year; that fixes latency, which is one of the huge issues using inflight connectivity for gaming … You need low latency for multi-player [games]."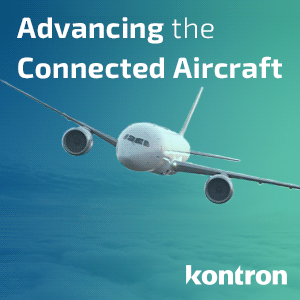 In terms of value, inflight games are a cost-effective form of inflight entertainment. Games do not need to be rotated every month, and once a selection is made, an airline can typically leave them on board for a very long time. In a testament to how inflight games provide a solid and affordable augment to movie content, one airline which temporarily removed games from its IFE systems "very quickly came back, and not only did they add games back, but added more" than before, reveals Steinman.
Global Eagle whitelists popular titles such as Candy Crush for airlines, offers its own titles, and will partner with connected gaming providers to enhance the gaming experience for passengers on board. Going forward, the firm envisages supporting both the embedded IFE and BYOD gaming environments depending on the specific use case and the specific route.
"If you're flying domestic-haul in the US, that's going to become dominated by very high throughput connectivity platforms so there is something to be done there, and on longer haul, airlines have invested in the latest and greatest IFE and GUIs, and long-haul [aircraft] are getting connected and there is something there as well," says Steinman
"It's up to us to manage the technology hurdles and provide a good selection so we always have new titles," he adds.
Related Articles: