In its press release for the latest Polaris lounge at Houston Intercontinental, United is certainly trying to put a good spin on its glacial rollout of its Polaris business class product, the seat for which has been much delayed by Zodiac Aerospace, which manufactures the Optima platform Polaris uses. But the much-hyped lounges, too, are wildly behind: United announced the programme more than two years ago, promising that nine lounges would be operational by the end of last year. This is only the third.
"As we continue to increase momentum of the roll-out of United Polaris, we're thrilled to bring this industry-leading lounge concept to Houston," notes Mark Krolick, United's VP of marketing.
"The opening of the United Polaris lounge in Houston closely follows the debut of United Polaris lounges at San Francisco International Airport in April and at Newark Liberty International Airport earlier this month," highlights the airline, noting that "the United Polaris lounge at Los Angeles International Airport is expected to open later this year."
The aircraft rollout, meanwhile, is no less of a shambles, and the supposed momentum the airline talks of comes with some mathematical problems. The "glimmers of promise" I saw nearly a year and a half ago with the Fauxlaris (old hard product, new soft product) seats have not materialised.
"On average, United plans to add one aircraft with the new United Polaris business class seat every 10 days from now through 2020," says United.
Let's say there are 36 ten-day slots in each year, offering around 55 slots until 1 January 2020 or 91 by 1 January 2021, depending on what the cleverly crafted "through 2020" means. Airfleets says United has 179 longhaul widebodies, so its lack of plan for practically half of the fleet — not even counting the Boeing 757 aircraft that United uses for longhaul flying but that are presumably on their way out — stands out.
As of the date of writing, only three types of longhaul aircraft are being tracked for Polaris seats: the Boeing 777-300ER (linefit), 767-300ER (retrofit) and 777-200ER (retrofit). The 787-10 is also supposed to have Polaris, but does not yet appear on United's update page.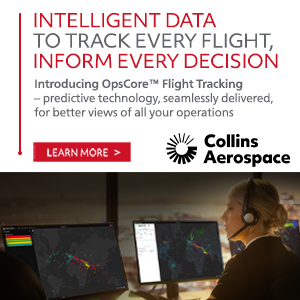 That page says just 28 refits have been completed of the 80 planned: 17 of the proposed 777-300ER deliveries have taken place, eight of the 14 767 refits have been completed, and (although the numbers seem odd here) I take this to mean three of 49 777-200ERs are done. (I note also that there is a further domestic 777 subfleet featuring the terrible old pre-merger United eight-abreast seats that are the worst flatbeds in the sky.)
So what's left? The 16 767-400ER aircraft in operation are relatively new, relatively efficient yet have seen no announcement, nor have the 12 787-8 or 25 787-9 jets that will presumably inherit the configuration of the 787-10. And I assume that a significant number of the "through 2021" aircraft are -10s with factory-fit Polaris. Whither the rest of the fleet?
Here's the thing: airline seats, and business class in particular, have a decreasing shelf life. United (or, rather, its Continental predecessor) unveiled the current Rockwell Collins (then B/E Aerospace) Diamond seats ten years ago this month. United is something like a good fifth of the way through the lifecycle of Polaris at its current rate of progress, with more than three-fifths of the fleet as yet unannounced to have the seats. By 2021, it will be halfway through.
United doesn't compete for business class passengers in a vacuum, and these passengers often make or break a route's profitability (and, indeed, it recently announced that it will cancel LAX-Singapore flights on the Dreamliner with Diamond Fauxlaris). Other airlines have got their premium travel acts together — it's time for United to do the same.
Related Articles: