Call Me by Your Name may have grabbed more headlines and big-ticket Oscar nominations during Hollywood award-season, but when it comes to truly groundbreaking, LGBTQ storytelling, it's hard to top Chilean writer-director Sebastián Lelio's A Fantastic Woman. Winner of this year's Academy Award for Best Foreign Language Film, a first for Chile after becoming only the second Chilean Film in history to even be nominated in that category, Woman's win is also historic for its daring choice of subject matter.
Woman stars real-life trans actress Daniela Vega in a stunningly realized turn as Marina, a waitress and opera singer involved in a loving, long-term relationship with the much older, recently divorced Orlando, played by The Club and Neruda's Francisco Reyes. When Orlando dies unexpectedly one night of an aortic aneurism after collapsing and falling down a flight of stairs, Marina is instantly pegged as a person of interest in his death by the blatantly transphobic hospital staff, police, and, eventually, Orlando's ex-wife and family.
Looked down on and ridiculed by almost everyone she meets after Orlando's death, the strong, self-confident Marina suddenly finds herself facing demons she thought she had long-since conquered. And though Marina's struggle to come to terms with the sudden, shocking loss of her lover and everything they shared together – including a car, an apartment, and a doting German Shepherd named Diabla – is brutal, and the punishment meted out by her many newfound foes is swift and merciless, Marina ultimately realizes that the best way to truly rise above the turmoil, hatred, and bigotry around her is to keep on keeping on. Haters be damned!
Wildly cinematic and filled with sleek, eye-popping visuals and a lovely dusting of magical realism, Woman's boldest choice isn't just telling the story of a trans Chilean woman to begin with, but rather making that story so totally relatable to a broader audience. The fact that Marina's gender is just one small part of who she is as a vibrant, vividly realized character is also refreshing in the extreme.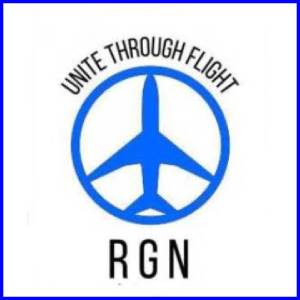 Tough, soulful, chic, and completely unwavering in her conviction that her basic human rights are being violated at every turn, Marina stands up for herself with a quiet fortitude that is often breathtaking to behold. Born of a modern, digital-age LGBTQ generation that doesn't feel the need to explain themselves, live in the shadows, or take no for an answer, Marina's secret weapon in her many battles with small-minded bureaucrats and Orlando's hateful family alike is how coolly comfortable she is in her own skin. For as recent history has shown us time and time again, nothing riles up and scares the small-minded more than proudly unapologetic otherness. If someone has a problem with who Marina is or who she loves, that's on them, not her, and she is not afraid to tell them so.
Featuring fine supporting turns from a host of Chilean New Wave talents like Neruda's  Luis Gnecco and Amparo Noguera – as Orlando's sympathetic brother, Gabo, and passive-aggressive ex-wife, Adriana, respectively – Woman was produced by Lelio's fellow Chilean wunderkind, writer/director Pablo Larraín (Jackie) and the Oscar-winning brain trusts behind such films as Spotlight, Lincoln, No, and Bridge of Spies.
And if there was ever any doubt about the fact that Chile has become the new epicenter of cool, socio-politically-charged world cinema, Vega's already iconic performance and Lelio's deft handling of the material puts it handily to rest. Pride Month might be ending this weekend, but the powerful, liberating message of this inspiring, deeply human film should last a lifetime.
Now playing on select United Airlines and Iberia flights worldwide, A Fantastic Woman is also available via streaming at iTunes, Amazon Video, and Google Play.