Over the years we've seen airlines take inspiration for — and artwork within — their lounge spaces from a wide variety of sources, but Air France's newest salon is different. The French airline's latest business class lounge eschews both the obvious tricolor colours and the relatively staid white-and-wood effect of previous lounge generations, making the most instead of the popping (and indeed pop art) colours of the now three-year-old 'France Is In The Air' ad campaign.
British Airways has long had a display of airline-themed artwork and retro advertisements in its Galleries series of lounge concepts, and other airlines have gone all golden age with their design, but this strikes me as the first time an airline has linked its passenger experience with its advertising promise quite so openly.
Fully open now after an early release of part of the space some six months ago, the lounge features the usual spaces for relaxing, the on-brand Clarins spa for a facial, and a striking new top-level bar by Mathieu Lehanneur that nevertheless has me giving it a little bit of a skeptical eye: have we seen too many similarly designed marble-velvet-brass bars recently?
The new lounge sits above the L satellite at its Paris Charles de Gaulle terminal 2E home. (Yes, that's CDG 2E L. Perhaps a Cathay-style lounge naming system might be next on the shopping list to differentiate from other facilities like the tree-themed lounge in terminal 2E, satellite hall M?)
The colouring throughout features a bold blue with yellow-green accent pieces, which draws in its intensity and boldness from the France Is In The Air posters that are displayed at various points in the lounge. Alone, the chairs might feel oddly bright, and in a more staid lounge the posters could feel the same. Together, they work with the more subtle airline assets like the shiny brass dividers that repeat the airline's ribbon logo — and some of the less subtle ones like the flooring and light fixtures in the high-stooled dining area.
The new Hall L business lounge will seat 540 people over 3.2 square kilometres, and sensibly includes a variety of zones: "Le Club", which the airline calls "a privatized space, to spend time alone or meet others in a friendly atmosphere", "Le Petit Salon", where travellers can "switch off in a place where calm reigns and smartphones are silent", an "Instant Relaxation" zone with loungers or "minisuites", and a welcome kids zone.
It all looks very nice indeed, but part of me finds it hard to differentiate the concept of Lehanneur's « Le Balcon » with any number of textured-seating-and-shiny-metallic-effect, golden-age-of-travel-evoking bars we've seen in recent times — Qantas' latest lounge at London Heathrow's terminal 3, for example, or Cathay Pacific's The Pier collection at Hong Kong.
In effect, though, it is striking: the strakes of the ceiling section are stunning in themselves, and recollect the fan blades of a turbine engine. I wonder just how many of the "succession of outlying theatrical box seats" that surround the bar, however, will be filled. Premium leisure travel is a key part of the business class market, but I'm not sure this number of group bar seating spaces is required. I also have to say that I'm deeply skeptical of that donut bench apparatus.
While I'm always appreciative of a partnership with a hotel, in this case the head bartender of Paris' classic Hotel Lancaster, and I love the sound of the new cocktails ("Un air de Paris" sounds like a delicious take on the classic combination of Champagne and Cointreau, and the monthly destination cocktail is a great idea), it's a shame the bar will only be open for two hours between 1900 and 2100.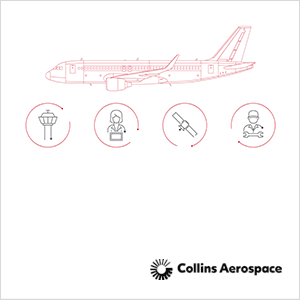 In Le Balcon there's also "a LED screen into the parquet floor depicting an image of the sky" where the airline promises that "from daybreak to dusk, this giant window of light imitates the variations of the day in real time," which makes me wonder whether the space might otherwise feel a little like a starving artiste's Parisian garret. Very few places light themselves from the floor, after all.
And despite some beautifully staged PR photos, it seems like there are a number of spaces within the lounge that suffer a bit from the "windowless box syndrome" that plagues quite a lot of lounges.
It's also interesting to see Air France quoting as a lounge benefit "two large co-working tables with individual sockets to work quietly" — perhaps a sign that airlines are indeed learning from coworking spaces?
Overall, the space is a delight and an improvement. But I'm most curious to see whether this set of bright, popping colours make their way onto the aircraft once Air France's much-overdue next generation of business class seats arrive on board.
Image Gallery:
I love a good bar partnership, but there's only a bartender two hours a day. Image: Agence Audiovisuelle Air France
Related Articles: