When a high-profile #PaxEx data cruncher and journalist tweets about a dreadful inflight connectivity experience, fellow journalists, analysts, investors and other industry stakeholders take notice.
On 15 June, Routehappy director of airline research – and RGN contributor – Jason Rabinowitz tweeted the following:
Based on Rabinowitz' experience, it would be easy to surmise that struggling inflight connectivity provider Gogo's 2Ku antenna system is still grappling with serious reliability issues on account of the well-reported deicing fluid problem it experienced over the winter and hardware manufacturing problems revealed this spring. But Gogo investigated the matter of Rabinowitz' experience, and traced the outage to an ACPU and KANDU communication issue which caused a reset that resulted in the system never connecting again.
Until that flight, that particular tail number had been tracking at 99+ percent system availability for several days, according to Gogo.
Both Delta and Gogo confirmed to RGN that recent comments made by 2Ku antenna maker ThinKom – that 2Ku reliability at Delta is at 96% "and crossing into 98% reliability soon" – are in fact bang on.
"Confirming that yes, those reliability numbers are consistent with what we're seeing," a Delta spokeswoman said in a statement in late June.
And while she didn't have a specific performance number to share for Gogo's traditional Ku connectivity system (found on Delta longhaul aircraft including its newly refurbed 777), she said the carrier is "seeing strong performance there as well". This confirms prior comments made by Astronics management about the performance of the Astronics Aerosat Ku antenna, which supports that service.
"We're continuing to work closely with Gogo to ensure our standards are met," added the Delta spokeswoman.
During a conference call last week to explain how Gogo is transforming its business model under a new "Integrated Business Plan 2020", which targets free cash flow break-even for the full year 2020, Gogo CEO Oakleigh Thorne revealed that not only had 2Ku reliability improved, but that "five airline partners achieved 98%" in the first week of July.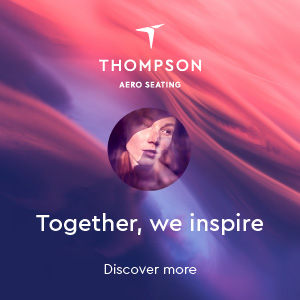 It's a bright spark for Gogo, which faces significant challenges in its commercial aviation business for a variety of reasons, including but not limited to the cost of correcting the 2Ku issues, and a decision to subsidize installs for airlines.
Going forward, management is committed to materially reducing upfront equipment subsidies for airline contracts, and will seek better arrangements with its partners.
But it's also possible we'll see industry consolidation before the full Gogo 2020 plan is implemented.
On the issue of mergers and acquisitions, Gogo said it has been approached by various parties over various strategic or financial scenarios, including splitting the company into its (struggling) commercial aviation unit and its successful business aviation unit.
Related Articles:
Featured image credited to Jason Rabinowitz