Airbus' re-engined A330neo may boast new bleed and cockpit systems, in addition to new pylons and nacelles, but its satcom pipe for flight deck communications and safety services is anything but. Indeed, it's a true classic, despite the fact that the airframer has big plans for pulling big data from the twinjet.
Speaking to your author on board the first production A330neo, which is part of the airframer's test program and will be delivered to TAP Air Portugal in September, Airbus flight test engineer Sébastien Verlinde confirmed that Inmarsat Classic Aero service is transmitting cockpit voice and ACARS data via Honeywell satcom hardware.
There are a variety of reasons why Airbus is kicking it old school on this new twinjet. Firstly, Airbus assured its current A330ceo customers that the A330neo would share 95% "community" with its predecessor. "So, we have mostly concentrated on [a new] bleed system, cabin system, engine system but all the classic ones remain the same because many of our customers already have [the] A330 and they don't want to have too many spare parts to manage," explained Verlinde.
It's also true that while Inmarsat SwiftBroadband has been available across Airbus' portfolio of aircraft for years – for instance, TAP is a customer for SBB-based cabin connectivity on its current A330ceos – Inmarsat's new SwiftBroadband-Safety product has only recently been cleared to support safety services in commercial operations following flight trials. This achievement comes roughly eight years after Airbus first began discussing how SwiftBrodband could be used for safety services, noted Airbus aircraft interiors marketing director Roser Roca-Toha.
SwiftBroadband-Safety is not a core, baseline offering on Airbus types. Rather, it is offered as a light cockpit satcom (LCS) option on the A330 and A320 families, and according to Inmarsat VP, aviation safety and operational services John Broughton, the linefit certification program is currently underway and proceeding well.
"Airbus will make those terminals available for linefit installation when they complete their EASA certification. After the Airbus LCS programme, the first of the new airframe programmes will be on the 777X with Honeywell Aspire 400 terminals," he said.
At present, Inmarsat does not have a specific cutover date from Classic Aero to SB-S, confirmed Broughton, adding:
While we are not mandating a changeover, we fully expect that airlines will want to take advantage of the significant benefits of operational connectivity and will prefer SB-S due to its performance benefits and lighter avionics like the Cobham Aviator 200S and 300/350D and Honeywell Aspire 400.

For new aircraft, we recommend SB-S, which will have a service life well beyond that of Classic Aero. SB-S offers all of Classic Aero's safety services, like voice & ACARS messaging capabilities, as well as an additional secure broadband IP link. This IP data is delivered through value-added applications, such as real-time weather, optimised profile descent, 4D Navigation, trajectory-based operations and remote aircraft health and predictive maintenance, to name a few. The broadband capability provided by SB-S is also essential for air traffic management (ATM) modernisation, with Inmarsat working on the Iris programme in conjunction with ESA, in support of the SESAR Single European Sky initiative.

Also, the IP data portion of SB-S is under a separate pricing structure which is specifically designed for the much larger data volumes of the fully connected aircraft. As an introductory offer, a generous IP data allowance is included for free in all SB-S subscriptions.
TAP could not provide immediate comment as to whether it intends to ultimately upgrade its A330ceos and new A330neos to SwiftBroadband-Safety. As Broughton highlights, it's not as simple as redirecting SwiftBroadband channels from the cabin to the cockpit. There are hardware and service costs to consider.
In the cabin, TAP selected the linefit Panasonic Avionics Ku-band connectivity system for its A330neos, as first reported by RGN. Airbus tested this Ku pipe all over the world as part of its flight test campaign, which recently ended in Atlanta.
"We have been testing the exchange of data with Toulouse as well and with Panasonic in the US. So, we have demonstrated the full connectivity as the current standard. We have been facing a couple of issues [with Ku] which can be faced like other airlines, in terms of coverage over the world. Like globally it was fine. We have exchanged wifi data [and] full connectivity, so no issue," said Airbus' Verlinde.
But even though the Ku link has been used by Airbus to move various data off the aircraft during the flight-test program, it is still very much a cabin connectivity-focused product on the A330neo for now, suggested the Airbus engineer, as security remains a top priority and "you have to ensure 0% hacking probability".
That means that data pulled from the Skywise platform – which is under development by Airbus and US data analytics technology company Palantir and is aimed at optimizing flight operations, mining passenger data to exceed customer expectations and provide predictive maintenance – is presently not intended to be transmitted over the cabin connectivity pipes selected by airlines.
If important data needs to be transmitted in-flight, "I think the latest status I had is to push over Classic because it's a question of protection of data," said Verlinde, acknowledging that down the road, a broader-band pipe may be necessary.
Pointing to a prototype version of the FOMAX onboard data-capture/transmission module, which supports Skywise and is being tested on board the TAP A330neo, Verlinde said Airbus is in fact looking to transmit large volumes of data via 3G and 4G links at the airport gate, rather than in-flight.
FOMAX will sit in the avionics bay when it starts rolling off the line with Airbus aircraft, and the airframer will offer various subscriptions – a "menu depending on the level of service you want to use", explained A330neo product manager Silvia Ustupska.
Airbus is also bringing the Skywise system to the A320, "so all our aircraft can be connected to Skywise and benefit from it", she added.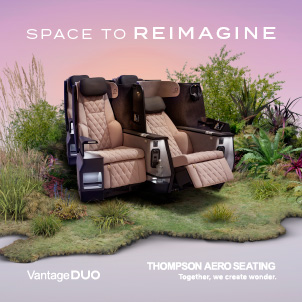 AirAsia, Asiana Airlines and Etihad Airways were recently confirmed as the first customers, with each carrier signing a premium subscription contract covering Skywise Predictive Maintenance.
The high volume of information that Skywise can unlock for each aircraft equipped with the new module will be used by airlines to gain insights, create bespoke recommendations and apply Skywise analytics applications for enhanced decision-making, according to Airbus.
"We are currently testing it in Toulouse on the prototypes and plan to … install on a couple of customer aircraft by the end of this year," said Verlinde.
"So, my estimation [is] 2019 it will be operating," he added.
Related articles: