For decades, traditional airlines have marketed the romance of aviation around the long-haul flying experience. Advertising and marketing efforts have targeted higher fare-paying passengers and featured premium cabin design, inflight meals, entertainment, and soft product comforts.
But we are seeing a blurring of the line between short-haul and long-haul product, as longer range narrowbodies are deployed on international routes.
Consider the long-range Boeing 737 MAX aircraft, which is marketed by Boeing as offering infinite direct-route possibilities, including between the US and Europe. These next generation narrowbodies feature environmental design to relieve travel discomfort, but the interiors chosen by airlines can easily cancel out those well-being improvements.
The MAX now features tiny bathrooms and economy seating configurations that are as tight and uncomfortable as we might expect from ultra-low-cost, short domestic flights. To get the range they need, airlines are also reducing the weight of the cabin. This means eliminating common features of long-haul travel like embedded inflight entertainment.
In the high international demand market that airlines face today, there is justification to test these hybrid offers. After all, some passengers just want to get where they are going – no matter how far – for the lowest possible fare.
There are also operational incentives for airlines to put these longer-range narrowbodies to work on international service. The pilot shortage, for one, favors planes that have the greatest number of trained pilots.
What constitutes an international journey also varies by region, which allows for product variation. In Europe, international travel includes relatively short journeys within the same time zone and in these instances, offering a domestic cabin product works. By contrast, domestic transcontinental service in the US is designed closer to international standards, adjusting for longer flight times and crossing time zones. But which of these models apply to transatlantic service?
For many decades, heavy competition on transatlantic routes fostered radical improvements from lay-flat beds to supersonic flights. Today, it is encouraging the growth of short-haul hard product on long-haul flights. Whether that is justified by the market is up for debate.
The most recent report from IATA says that international passenger demand rose by 5.8% through May of this year. The global international passenger load factor also rose to 78.7%.
Around the world, except for the US, international traffic is critical to airline survival.
In the US, international RPKs (revenue passenger kilometers) are 34% of operations. In Latin America, that rises to 54%. In Asia-Pacific, it represents 55% of operations. In Europe, international traffic is 89% of operations; 86% of operations in Africa and 96% of operations in the Middle East.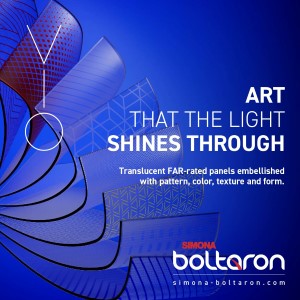 Premium passengers – including first, business and premium economy – play an important role in keeping international flights profitable. They represented 5.4% of all international passenger traffic and over 30.1% of total international revenue in January and February 2018, combined, according to IATA, and contributed a significant share of revenue to airlines in previous years.
Crossing time zones requires better rest, facilities to freshen up, entertainment and meal service. And even some low-fares passengers are willing to pay a little extra for comfort, which creates ancillary revenue opportunities. Low-cost disruptors Air Asia and hybrid low-cost leisure carrier Pegasus, for example, have found that passengers appreciate pre-booking menus for finer meals.
By catering to the international passenger mindset – in other ways beyond food – airlines can retain value in their international product.
Airlines should also be mindful that there are hidden premium passengers flying in economy cabins. Setting new, low standards and expectations of long-haul travel can backfire. We'll explore design opportunities that cater to those hidden aspirational passengers in the next article of this three-part series.
Related Articles: