Travelling on regional aircraft can lack a certain amount of satisfaction for premium travellers, ironically enough since those last-minute or business/first class tickets often make the difference between success and failure for a much-needed route to and from smaller cities. But with a vote of confidence for Bombardier's Atmosphère-branded upgraded cabin from Delta Air Lines, in the form of a 20-aircraft order that rounds up to a cool billion US dollars, the winds may be changing for regional PaxEx.
And those winds are blowing qui
ckly: "Delta Air Lines will take delivery of the world's first Atmosphère cabin CRJ900 aircraft in late 2018," Bombardier promises, which will be a remarkably speedy turnaround for a cabin launched only late last year. (I do, of course, take delivery dates with more than a grain of salt these days, given the number of delays to upgrade and rebranding efforts in recent memory.)
Delta says these jets "will replace older regional jet aircraft flown by Delta Connection operators", while Bombardier highlights that "the new CRJ900 aircraft with Atmosphère cabin will fly under the Delta Connection brand in a comfortable two-class regional jet configuration with 70 seats."
Interestingly, this seems to be six seats fewer than currently flown on the CRJ-900, according to Delta's seat map. Today's aircraft have 44 seats at 31" of pitch in main economy, 20 Comfort+ extra-legroom seats and twelve first class seats in four rows of a 1-2 layout, making a total of 76.
Maintaining the premium numbers — a sign of robust demand for better-than-economy passenger experience even on smaller routes — Delta will offer just 38 regular economy seats in the new 2-2 layout, and it will be interesting to see how the airline, the airframer, and their seat provider arrange them within the rebranded cabin.
Clearly, the big win for travellers all around is the greater overhead bin capacity, which is a big sticking point on CRJs. I know my last flight on a Bombardier CRJ with Lufthansa made me less likely to select a flight on the type again, largely as a result of the small bins combined with poor overhead luggage mitigation strategies on the part of the airline. Of course, not all CRJ passengers have the same level of choice.
But in the wider context, it's notable that Bombardier secured a win for the re-cabined CRJ compared with either the existing Embraer E-Jet E170/175 or the re-engined E175 E2 that is now on offer.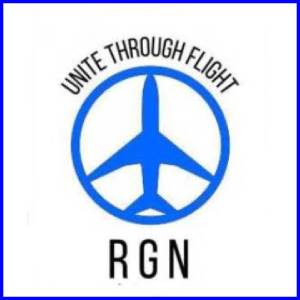 Delta is an existing operator of this rather more comfortable regional jet, and has pursued a significant strategy of topping up its fleets with late-model current-engine-option versions of a variety of aircraft. It's a win for Bombardier's Atmosphère, and indeed the future of the CRJ Series that remains the Canadian company's largest offering now that the C Series is well on its way to Airbus, that the airline has chosen to take the upgrade rather than the existing cabin. (Dare one speculate that there might be some lead-in launch pricing, or indeed some hard feelings about Embraer's increasing cosiness with Boeing, there?)
And there's more good PaxEx news coming out of what feels like a revitalised Montréal as Bombardier concentrates on its existing smaller regional products too. The airframer is considering adding a version of Atmosphère to its turboprop Q400 aircraft, which are as popular among airlines in some parts of the world as they are unpopular in others.
With a seating upgrade called Nuage (French for "cloud") for its private jets, which Bombardier calls "the first new seat architecture in business aviation in 30 years", there's clearly a lot of work going on in and around Mirabel on the passenger experience front.
I'm very much in favour of anything that moves us towards regional airliners that are actually first choice in passenger experience rather than a last resort.
Related Articles: