A friend who works commercial real estate recently asked me why airlines haven't looked more to coworking spaces for inspirational ideas for their lounges. After all, they've been mainstream for a decade or so. Isn't it time the airline industry caught up?
The current trend in airline lounges is, of course, residential. This isn't always successful from a functionality point of view, with too many low chairs too far away from power points and too lacking in usable work surfaces.
The idea of a living room may feel attractive — welcome into our home, that kind of thing — but the application isn't always well thought through in terms of providing the kind of multifunctional lounge seating today's passengers want.
More than just a scattering of Edison-style hipster lightbulbs or glitz and glam on top of an industrial space, coworking spaces offer options for both privacy and collegiality, at-the-keyboard focus time and on-the-sofa research time. Too often, lounges simply feel like a bunch of armchairs nobody would ever buy for sitting and an afterthought "business area".
Location is key, and here airlines have a natural advantage: passengers have to be in the terminal. Many passengers like to be good and early for their flights. Being able to make the most of their time by using the lounge as a coworking space is a way for airlines to engender loyalty among their most lucrative customers.
But location also means making sure that the space is attractively situated: plenty of natural light, focus lighting, and options for passengers to change the amount of light in their space, perhaps via adjustable task lighting, are all part of a good plan.
Getting the background atmosphere right is important too. Coworking spaces, like coffee shops, thrive on the right mix and level of ambient noise — as the number of ambient coffee shop tracks to help people focus on YouTube and other audio sites shows.
Not all coworking spaces hit the nail on the head here, with glass-walled offices often sounding like you're inside a very small bathroom. But even fewer airport lounge providers get this right, whether it's an echoing space with poor acoustics, not enough background noise in quiet periods so that every clank of a food & beverage staff member or every conversation is audible, or not enough sound absorption for busy periods.
Balancing privacy and conviviality is a big part of getting a coworking space right. Two and a half years ago I wrote about the need for airlines to be smart about how they create lounge spaces in order to encourage standards of behaviour (like not taking Skype calls over the speakers in the lounge).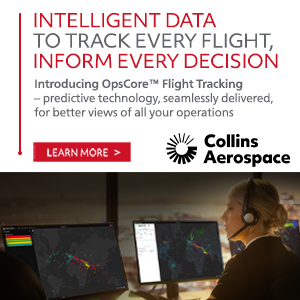 As an initial foray, why not create a "coworking lounge" space, where expectations are set via signage and perhaps a host staffmember, indicating that interaction with fellow travellers is welcome? People chat with others at at airport bars all the time — why not in a specific part of the airline's space?
At the same time, privacy options are crucial. Good coworking spaces have small sound-dampened audio- and video-conferencing rooms that can additionally serve as mini-offices for privacy.
This sort of space would be especially welcomed by frazzled travellers who just want a bit of piece and quiet… and could even be a branding opportunity, with subtle airline logo motifs on the walls and doors of each booth to highlight how great it is that XYZ Air's lounge has this super productive space to the other end of the phone call.
Cities and towns worldwide feature these shared use coworking spaces as a kind of evolution of the concept of a "third place". Even larger corporations are cutting their office spend in favour of the flexibility they offer. But as the nature, timing, hours and location of work changes, airlines have yet to fully embrace the clear direction of travel in their lounges. Is it time that changed?
Related Articles: