After the Thompson XL+ in its Delta One suite dress won its category in the Crystal Cabin Awards last year, the theme of business class seats this year at the Aircraft Interiors Expo was: "if you liked it, then you should have put a door on it".
Pretty much any seatmaker offering a fully flat bed with direct aisle access this year was showing it with an optional door, whether sliding on the inside or outside of the suite.
Alphabetically from the top…
Jamco got into the act with its latest concept seat, a herringbone pair that meets at the head, which is created with a door option.
Recaro's CL6710, now flying with El Al on the 787, to arrive with TAP's A330neo this summer, and selected by China Southern for the A350 during the show, is also offering its airline customers a door.
Rockwell Collins was showing doored versions of its products last year, and had two options for its Elements seat — the new name for the spruced up Super Diamond product. An interesting internal sliding mechanism means the door can move inside the suite rather than outside. (And, of course, the Qatar Airways Qsuite was tucked away in a back room to show the Crystal Cabin Award judges, successfully winning its category.)
Stelia added a door to the Solstys III, the descendent of one of the earliest staggered seating products, but which has since evolved in a number of ways.
Thompson, interestingly, didn't bring the XL+ version of the Vantage XL product that's been around for years, with the China Eastern and Qantas XL seats topping the range on offer this year.
Zodiac added a door both to its outward-facing herringbone Cirrus and, with a rather more intriguingly integrated twist, a fabric pull-screen door on its SkyLounge product that doesn't add a couple of inches to the seat's overall width. This latter option was particularly interesting, since it doesn't take up any additional inches into the aisle: a key consideration on the A330 and 787 cross-sections in particular.
Business class passengers — your author included — have lapped up the new trend in adding doors to business class, just over ten years after the first doored suite in first class débuted.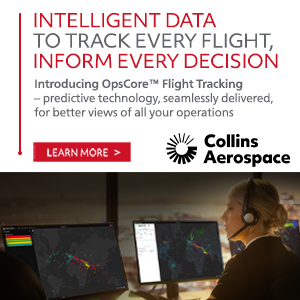 Even many skeptics have been won over by the additional sense of privacy they create, although their acclaim is not universal. Some passengers do just prefer a more open kind of space, but the call of the wall is a strong one.
But doors pose a problem for some airlines: simply, the fuselages of smaller aircraft like the Airbus A330 and, to a lesser extent, Boeing 787, are too narrow to comfortably fit the existing seats plus their doors.
This generation of add-on sliding partitions may well end up passing the smaller aircraft by, although it will be fascinating to see whether airlines choose a doored product for their 777 and A350 fleets, but a doorless version of the same product for their smaller widebodies.
Qatar Airways boss Akbar al Baker has publicly said that the Boeing 787 aircraft his airline (and Meridian) will take can't have the Qsuite installed. It's unclear why the carrier can't go 1-1-1 rather than 1-2-1, rather like United's Polaris on the 767, although of course that would remove the option of Qsuite's quad seating for four.
Overall, though, few of the "stick a door on it" products truly wowed. The integrated products, though — Rockwell's Elements, Zodiac's Skylounge — offered much to think about. Indeed, is there something in Rockwell's Valkyrie, which the seatmaker worked with design house Tangerine to create, to think about in terms of a fabric door extending from above or below?
Related Articles: