Some airlines provide specially-themed amenity kits to children in-flight in a bid to distract and entertain. Saudia has teamed with Disney's Tsum Tsum in what has proven to be an award-winning satchel for kids. Qatar Airways has featured the ever-popular Mr. Potato Head and Turkish Airlines offers old school, all natural toys with an environmentally-friendly bottom line.
While these are all wonderful products to delight older children, what amenity kits address the needs of infants? Canadian leisure airline Air Transat has an answer, with an offering dedicated to "parents traveling with a young baby". The airline's thoughtful kit includes one diaper, two wipes, a teether, and a disposal bag.
You might be thinking, "Well, these are essential items. Doesn't every parent of a baby carry them?" Yet, having the essentials at your immediate disposal in a diaper emergency – versus having to dig for them in a bag that's squashed into an overhead bin – has its advantages. It's a quick solution to an immediate problem.
Moreover, as every parent knows, life happens. And parents are human. Sleep deprivation-induced "daddy brain" or "mommy brain" is real, and it's also possible to forget essentials during the last diaper change in an airport bathroom. By offering an amenity kit focused on babies, and their parents, Air Transat can ensure that a short flight doesn't turn into a messy nightmare for traveling caregivers.
To avail of this kit, Air Transat encourages parents flying with children to register for free for the Air Transat Kids Club prior to their trip. 
Another specialty amenity kit on offer is a "get well soon" kit, which includes four facial tissues, two lozenges, a refresh moist towel with green tea scent, and sanitizing gel. With the hard flu seasons commonly experienced in Canada, this kit could be particularly beneficial, especially if your child suddenly shows signs of a bug.
Air Transat also considers the needs of older children in-flight, offering surprise treats that just might let parents enjoy that inflight glass of wine a little bit more.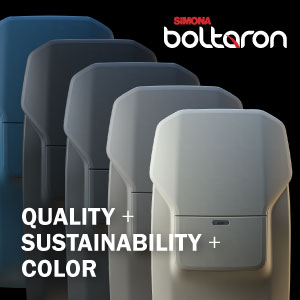 Meanwhile, travelers who have paid for Air Transat's Option Plus offering receive a sleep mask, blanket, and surprisingly, an air pillow.
Option Plus is billed as offering more privileges to Air Transat's economy class passengers, including one additional piece of checked luggage, seat selection, priority boarding, priority baggage handling, an alcoholic beverage, a meal or snack from the Bistro Menu, and the Option Plus amenity kit.
An Air Transat spokeswoman explains that the carrier "wanted to focus on comfort, not only on sleep" with the Option Plus kit. "Our passengers, traveling in Option Plus can use those items while watching the latest movie on board and have a little bit of that living room feeling." She adds, "Have you never watched TV with a blanket?" These items are provided for Option Plus fliers across all Air Transat flights south of the Canadian border or across the Atlantic.
It might seem odd to focus on sleep for flights with shorter durations. However, given the fact that Air Transat operates a mixed fleet that includes high-density aircraft such as 9-abreast A330s and A310s, it's understandable why soft product comfort is seen as key. And here again, the smallest passengers might benefit from some of the contents, such as the blanket in the Option Plus kit.
The airline also offers regular economy class passengers the option to buy parts or all of the amenity kits offered without the purchase of Option Plus.
Related Articles: