United Airlines by April plans to issue bright colored bag tags to customers traveling with in-cabin pets after taking responsibility for the death of a dog on flight 1284 Monday night.
A United flight attendant on the Houston-New York flight instructed the dog's owner to place her TSA-approved pet-carrier in an overhead bin. The dog was later found dead.
"We have spoken to the family, our crew and a number of passengers who were seated nearby. We have learned that the customer did tell the flight attendant that there was a dog in the carrier. However, our flight attendant did not hear or understand her, and did not knowingly place the dog in the overhead bin. As we stated, we take full responsibility and are deeply sorry for this tragic accident. We remain in contact with the family to express our condolences and offer support," says United in a statement.
It adds: "To prevent this from happening again, by April we will issue bright colored bag tags to customers traveling with in-cabin pets. This visual tag will further help our flight attendants identify pets in-cabin."
United has also refunded the family's tickets and the $125 in-cabin pet charge and has offered to fund a necropsy (an animal autopsy) for the dog.
Passengers interviewed by The Points Guy heard barking from inside the bin during part of the flight. "By the end of the trip, horrified passengers found the dog had died in-flight," The Points Guy reported.
Animal lovers, travelers and many others on social media decried the incident. Expressing a sentiment shared by many, one Kelly Sheehan Murray says, "If I was traveling with my pet, and was told to stow my pet in the overhead bin, I'd be off the plane. There is no way I would ever agree to that. But still. This isn't right and I cannot imagine how heartbroken this poor dog's humans are."
Kerry Alison Wekelo, who serves as managing director of human resources and operations for Actualize Consulting, tells RGN: "The flight attendant did not act with compassion nor follow the policy of allowing the dog to be under the seat. United Airlines' statement was appropriate in order to take accountability for the heart-wrenching tragedy.
"From an HR perspective, United Airlines should follow their internal policies for disciplinary action towards the employee that disregarded corporate policy. United Airlines at a corporate level should take time to ensure their teams know that acting with kindness and compassion is of the utmost importance."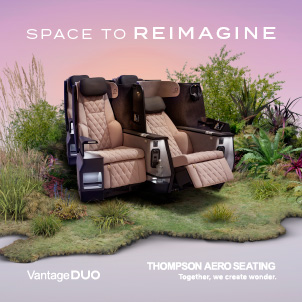 Placing an animal in an overhead bin – even in an approved pet-carrier – is not part of United's (or any airline's) in-cabin pet policy.
United's policy states that, "A pet traveling in cabin must be carried in an approved hard-sided or soft-sided kennel. The kennel must fit completely under the seat in front of the customer and remain there at all times." Passengers are also required to make advance reservations when taking a pet in the cabin. United places a limit of four pets in the economy cabin of any flight and two pets in the premium cabins of select aircraft.
US carriers are required by law to report the incidents involving the loss, injury or death of animals during air transportation to the US Department of Transportation.
For 2017, 24 incidents were reported by carriers. 18 of those incidents were on United and involved injuries or deaths of animals that had traveled as cargo.
Of the 18 incidents, United reported that several animals injured themselves clawing at the interiors of their shipping containers and that medical exams determined several others died during the journey due to natural causes. An Abyssinian dog named Riko escaped from a shipping container and was hit by a vehicle and Lulu, a Cavalier King Charles Spaniel, died from heat stroke on a flight to San Francisco although the incident reports notes that two other animals on that flight arrived healthy.
Additional reporting by Mary Kirby
Related Articles: