At a time when many airlines are making cuts to their first class services on the ground — either via the guillotine or salami slicer methods — Swiss is doubling down at its Zurich hub, with a second new-concept first class lounge, priority entrance, fast track, chauffeur transfers, and more.
An escalator will whisk first class passengers and Lufthansa Group HON Circle level frequent flyers upstairs from the Terminal A departure concourse to a welcome desk where the checkin and baggage drop formalities are completed. There's a dedicated security checkpoint, and a "lockable wardrobe facility" for passengers heading off for a bit of sun in wintertime — a perk that many more airlines and airports should offer in chillier climes.
All of this is very smart: the previous Swiss checkin and security procedure for first class and ultra-frequent flyers lacked some of the fast-track perks, so adding a proper channel is a good idea.
The first stop for first class is now the Terminal A lounge — although calling it Terminal A, of course, is slightly confusing: the A and B/D gates are opposing piers on the same main terminal building, and "Terminal" E is a satellite concourse usually accessed by a yodelling peoplemover (no, really, it yodels at you, which is cute the first time you hear it).
But if you're eligible for the first class treatment and heading out to a long-haul destination from those satellite E gates, Swiss will drive you straight from the new lounge to the E lounge in a limousine.
Even better, if you're a first class passenger arriving back into Terminal E, Terminal B or a remote stand, the new chauffeur service will pick you up at the aircraft door (or, I presume, the bottom of the airstairs at a bus gate) and speed you straight to the passport and/or security control in your onward terminal, which is a very pleasant service upgrade, especially considering the amount of high-value, low-traffic destinations that Swiss serves via ZRH.
I'm also delighted that Swiss has had a good go at replicating one of my favourite first class lounges within the A gates facility, adding to what may be one of the world's best airport spaces, at Kloten's E gates.
The lounge itself stretches across 650 square metres, and has lounge suites, a leather-sofa-laden club area, a business zone, and a meeting room with a view out to the apron. A relaxation room has two loungers — no hotel-style bedrooms here, alas — and the smoking area features its own outside space and a choice of whiskies to go with your enhanced risk of lung disease.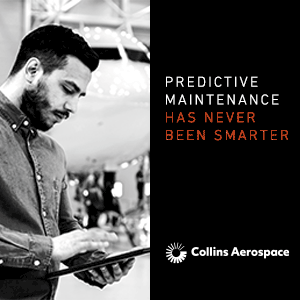 The dining area features an à la carte section — and let's hope it's to the restaurant quality of the E gates' first class lounge — as well as "front cooking option", which I assume is upmarket Swiss for "on-demand buffet". Floors are oak parquet, walls are Jura limestone, and Swiss designer furnishings include Vitra and de Sede.
In the non-smoking zone lies the barista bar, where Swiss offers specialty coffee plus over a hundred Swiss grappas and "further fruit brandies". That sounds suitably intoxicating for a shorthaul flight, although I'm not sure if some of the world's strongest spirits are the ideal predeparture beverage.
At least the chairs next to the bar are counter height so that it's a little faster to spot if somebody is falling over drunk.
I'm also not sure if it's the early spring light quality or the fact that there aren't very many windows in the lounge, but it strikes me that there isn't a whole lot of natural light, particularly in the lounge club areas. Passengers connecting from overnight flights often find it very useful to get some sunlight (or even some bright cloud) into their system to help with jetlag, so I hope there are more comfortable seating areas closer to the windows.
I love a good dramatic shadow, but even with the windows this feels a little dim. Image: SwissBut, overall, a new lounge, hassle-reducing fast-track, and door-to-door chauffeur service: any one of these would make a big difference to Swiss' first class and top-level frequent flyer competitiveness, and together they're a huge step for the airline.
Related Articles: