This is an Op-Ed contribution by former NTSB chairman Mark Rosenker, and shared by Inmarsat.
Last week marked four years since the loss of MH370. It's an appropriate time to reflect on how far the aviation community has come in working to prevent a similar incident, and on the opportunities for further progress that lie ahead.
Four years ago, many observers were surprised to learn that aircraft can be a notable exception to the "always-on" connectedness of the modern world. Consistent with the applicable regulations at the time, MH370 transmitted only a limited amount of data about its operations; most information was stored in the onboard flight data recorder or 'black box.' As a result, we still don't know where it is or what happened.
The MH370 tragedy highlighted the critical importance of connectivity to aviation safety. Without accurate, real-time information about an aircraft's position and operating condition, safety authorities will continue to face daunting challenges in locating missing aircraft, responding to emergencies, and learning from experience to prevent future incidents.
International regulators have already made considerable progress toward achieving this goal. In 2015, the International Civil Aviation Organization (ICAO) adopted new requirements calling for more frequent reporting of aircraft positions in oceanic airspace, where radar coverage is limited. More frequent position reporting in turn means a narrower search radius in the event that an aircraft goes missing.
This is a pivotal opportunity to realize the full potential of aircraft connectivity – and its promise for aviation safety.
Flight data recorders are critical to identifying what transpired in the event of an accident. But the old techniques for recovering black boxes can require multi-million-dollar searches for lost aircraft, and an agonizing wait for family members left totally in the dark about the fate of loved ones.
New technology can avoid these drawbacks by streaming data from an aircraft while it is in flight. This offers the value of not only providing the actual location of an aircraft, but also understanding its performance in real time. Today's aircraft generate vast quantities of data – a Boeing 787 produces 500 gigabytes per flight – which can yield a similarly vast array of operational, performance, and safety insights.
Most significantly from a safety perspective, flight data streaming can allow airlines and safety authorities to detect aircraft distress conditions when they arise, and engage to help prevent an incident before it occurs. The satellite-based flight data streaming solutions that are already available today incorporate sophisticated algorithms that, in many cases, can identify operational issues and distress conditions autonomously and seamlessly relay that information to the personnel on the ground that are best positioned to help – including airline maintenance departments, as well as aircraft and engine engineers.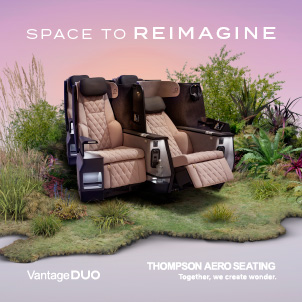 Flight data streaming can also provide a secure "black box in the cloud" solution – meaning that accidents investigators do not have to wait for black box retrieval before beginning their evaluation of cockpit voice and flight data. This eliminates delays in developing insights that can help prevent future incidents. As someone who has led multiple investigations of aviation accidents, I know from experience that every minute counts when it comes to determining the cause of an incident and sharing that information with those affected and with the aviation community more broadly.
Although today is a somber anniversary, it's important not to lose sight of the fact that today's airlines are extremely safe and only getting safer. According to International Air Transport Association's Safety Report issued last April, over the last ten years the world's commercial aviation industry has improved its overall safety performance by 54%, with an accident rate in 2016 of 1.61 accidents per million sectors, compared to 3.53 in 2007.
This improvement is due in large part to the continued innovation and regulatory oversight that make commercial flights the most efficient and safest mode of travel in the world. Still, as safe as commercial aviation is, one accident or one life lost is one too many. The question facing our industry is and will always be: what can be done to raise the bar even higher and make commercial flight even safer?
Advances like flight data streaming show that there is more that can and should be done. We have the 21st century technology to make air travel even safer – and we need to use it.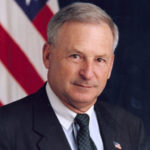 About Author
Mark V. Rosenker of Virginia was the 11th Chairman of the National Transportation Safety Board (NTSB). Rosenker served as head of the agency (in Chairman and Acting Chairman roles) from 2005 until 2009. Previous to this, Rosenker served as Deputy Assistant to the President and Director of the White House Military Office, where he was responsible for policies, personnel and plans that involved Department of Defense assets in direct support of the President and Vice President. Rosenker is a retired U.S. Air Force Major General, having served in the Air Force for more than 37 years.
Today, Rosenker serves as Member of the Board of Directors of FLYHT, and is a Board Member of Lattice Corp., a specialized telecom company. He is also a consultant to CBS News and appears on both TV and radio networks to discuss transportation safety issues.
Related Articles: