Dutch carrier KLM aims to halve the amount of residual waste from its onboard catering activities by 2025, but admits "slow" progress on finding a way to recycle the waste generated by its intercontinental flights.
The KLM Catering Services center at Amsterdam Schiphol, which Runway Girl Network toured last week as part of a media event hosted by the airline to promote its sustainability efforts, is home to a series of machines and robots that separate and compress reusable onboard waste so it can be sent for recycling.
None of the non-recyclable waste from KLM's flights ends up in landfill because the Dutch Government's disposal policy states that 100% of residual waste must be incinerated in order to supply energy. Nevertheless, the carrier says it is keen to cut back on the amount of waste it sends to the incinerator.
The airline has managed to reduce the amount of residual waste by 17% over the last three years, says KLM product specialist Marjo Broertjes. It has set itself the target of reducing this type of waste by 50% by 2025, compared to 2011, through a combination of producing less of it in the first place and increasing the proportion that can be recycled.
But a key challenge for KLM and other airlines seeking to reduce cabin waste is that under European Union animal health regulations, all packaging from onboard catering products carried on intercontinental flights must be either burned or sent to landfill, as it is considered a health risk.
"We still have to waste a lot because we have to burn all intercontinental waste and more than half of European waste," says Egbert Rietveld from KLM Catering Services. He adds that the airline industry is "working on" finding a way around this, but it is proving to be a "slow" process.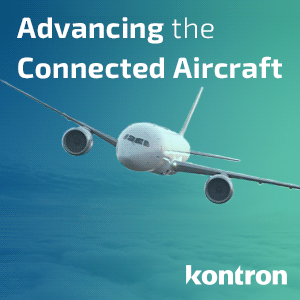 KLM also prides itself on serving sustainably-sourced fish and cruelty-free meat onboard its aircraft, but admits again that this is not always feasible.
"From our intercontinental stations we try to meet the same standards but, in some countries, it is not always possible to source animal welfare-chicken," says Broertjes.
Meeting its onboard waste recycling targets requires "close co-operation with cabin crew", who receive special training on how to separate and store the various different materials so they can be more easily directed to the right place on arrival at the catering services facility.
"In order to sort by material and recycle at a company-wide level, the rubbish is collected in 14 different waste flows. Examples of flows include paper, metal, glass, plastic, wood, clothing, electrical appliances and so forth," says the airline.
"Separating the waste starts on board," says Broertjes. As an example she points out that all unopened drinks bottles and cartons from flights must be put aside so they can be reused. Empties must be stored upside down so they are easy to spot and remove for recycling.
When it comes to open bottles, all unconsumed liquids with an alcohol content of 18% or above are reused on future flights, "so as not to waste good liquor", says Rietveld. However, he clarifies to Runway Girl Network that this rule does not apply to unfinished miniature drinks bottles handed out to passengers.
Other waste reduction achievements highlighted during the media event include the replacement last year of airline-distributed newspapers in economy class on intercontinental flights with a digital media app, and the introduction of 15,000 lighter-weight catering carts, which weigh a third less than their predecessors.
Header image credits to Mark Wagtendonk
Related Articles: