When Emirates unveiled the latest version of its Boeing 777 business class, on the smallest aircraft currently in its fleet — the Boeing 777-200LR — it came with one key difference from the seats it revealed just over a year ago at the ITB travel show in Berlin: no middle seat.
Obviously, a 2-2-2 layout on a 777 is much better than 2-3-2, since not only is there no middle seat passenger but each of the remaining six seats (in this case a customised version of the Rockwell Collins Falcon fully flat bed) also get a width boost. But is it better than the direct aisle access that most of its competitors, and indeed its own A380s, offer?
The knee-jerk answer is no: direct aisle access is the standard for any airline that wants knowledgeable passengers to take its business class offering seriously. And, indeed, it would be a very rare situation where I would choose a non-direct aisle access product over one that has it.
But on Emirates' 777-200ER in terms of the hard product, it's not bad at all for what it is. In 2-2-2 the seat looks very pleasantly wide, and the extra couple of inches in the overlap at the feet will be particularly welcome. For taller passengers, the lack of foot cubby — the overlap is quite small, considering — will mean a good night's sleep.
And, of course, given that Emirates flies these aircraft on some of its longest routes, that good night's sleep will be boosted by the fact that, for a third of the passengers on the aircraft, they'll be in an aisle seat in the centre column, undisturbed by anyone stepping over them. And passengers who want that direct aisle access can select it, although it does also mean they can't select a window.
There's certainly an argument to be made that direct aisle access, for all that it avoids the awkward midnight clamber or Olympic-style vault over a slumbering aisle seat passenger (whether one is the clamberer or the clamberee), has resulted in too many tradeoffs of comfort and space in some instances.
An early model Thompson Vantage seat on the Boeing 767, like Delta's, is an example of where the initial engineering of an early adopter seat now feels overcompromised. (For some, particularly taller passengers with the tighter foot cubbyhole, or for broader-shouldered travellers with the immovable and inwardly curved armrest, this compromising has always seemed too far.) On balance, yes, I'd rather take the new Emirates 777 than a Delta 767.
The argument also depends on the route. Hawaiian Airlines has always been very open that its largely leisure market passenger base prefers the closeness of a 2-2-2 configuration, while also admitting that the Acumen-designed Optimares Maxima seat allows for greater density than a direct aisle access product.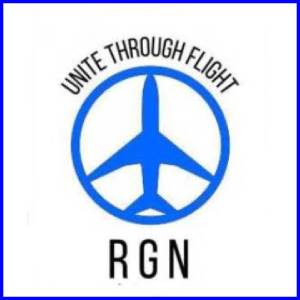 I imagine that strategy will remain the case on the airline's forthcoming Boeing 787 aircraft, which will fly alongside and, likely, replace the Airbus A330 following a shift from the Airbus A330-900neo. Optimares can certainly install Maxima on the slightly wider Dreamliner fuselage.
This logic has even been applied to airlines with a greater mix of business passengers: there are Qantas flyers, for example, who prefer the last-generation fully flat Skybed to the Thompson Vantage XL seat with its staggered cubbyhole.
But if you hold up Emirates' latest 777 product against Qatar Airways' 777 Qsuite, there's absolutely no comparison: Qatar wins every time, unless Emirates' pricing is pitched far below, and I'm not sure that Emirates' brand positioning or market would support that. I'd even suggest that Etihad's admittedly aging Stelia Solstys staggered seats are better overall on the 777, given the extra bit of footwell room the larger fuselage allows.
As the future of widebodies goes for the wider cabins of the 777X and the A350, though, it will be interesting to see whether airlines go for the less space-effective fully flat seats without staggers, like Emirates, or whether they go direct aisle access — via herringbones, modern staggers, or the compact staggered generation of seats.
Related Articles: