Every day in airports and airplanes around the world, there is a game of cat and mouse being played out by airlines and their passengers. The airlines set the rules, and travelers respond. The explosion in the number (and array) of emotional support animals was arguably set in motion by the unbundling pandemic of 2010 and increases in the fees to transport pets in the hold. This was exacerbated by a spike in pet deaths in transit. The result was emotional support peacocks and pot-bellied pigs. Changes to frequent flier programs have almost become an annual ritual, as passengers are constantly finding ways to game the system, and airlines move to close the loopholes they inadvertently created. Overhead bins are more crowded than ever, as passengers seek to avoid checking bags in response to checked bag fees.
Statistically, commercial flying in America has never been safer. No one has died in a commercial air travel incident in the United States in more than four years, when Asiana 214 crash landed at SFO. It has been even longer than that when you look at US carriers. Colgan Air 3407 in 2009 was the last fatal airline accident involving a US carrier. However, there is a concern that we are on borrowed time because of two trends. The first is the alarming increase in passengers taking their carry-on bags with them in an emergency evacuation. The second is the ever-increasing seat densification of airliners.
The Federal Aviation Administration, and its sister agencies around the world, regulate the maximum number of seats on an airplane. This number is based both on the size of the plane, as well as the configuration and size of emergency exits spaced down the length of the fuselage. Regulations require that all passengers be able to evacuate the aircraft in 90 seconds through half the available exits. As a pre-requisite to certification, every new aircraft must ostensibly be evacuation tested to show that passengers have adequate opportunity to exit. However, the FAA does accept simulation data if the aircraft being certified is substantially similar to aircraft already in service. The 737 MAX can piggyback off the 737NG series, which itself piggybacked off the original 737 Classics. As reported by Fortune, the 737-400, a member of the 737 "Classic" family, successfully underwent an evacuation test in 1998 at 28″ to 29″ pitch.
American Airlines recently announced it is increasing the seat counts on its 737-800s from 160 to 172, the same number of seats being delivered on its new 737 MAX 8s, and something I facetiously predicted almost three years ago: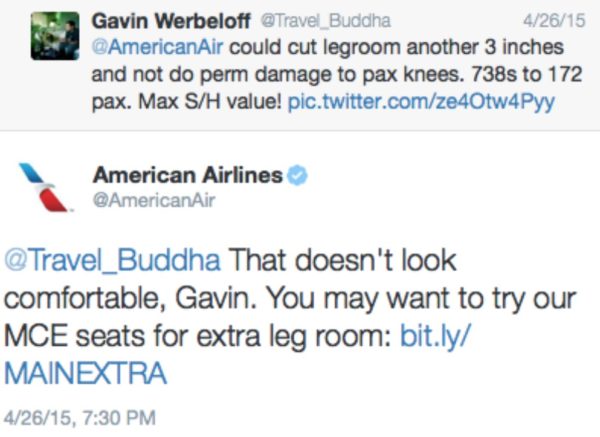 The current passenger limit on Boeing 737-800 and MAX 8's is 189, but Boeing is working to increase this to 200. Ryanair has said will only ("only"!) cram in 197 passengers on the so-called 737 MAX 200 aircraft, rather than the full 200. The airline said it wants to avoid dropping to 29" of seat pitch.
Outside the UK, which regulates a minimum 28″ seat pitch, there is nothing presently stopping airlines from implementing even tighter seat pitches to maximize seat density on aircraft.
On 8 February 2018, the NTSB issued a list of eight recommendations at the end of its investigation into American Airlines flight 383. Safety Recommendation A-18-009 directs the FAA to "Conduct research to (1) measure and evaluate the effects of carry-on baggage on passenger deplaning times and safety during an emergency evacuation and (2) identify effective countermeasures to reduce any determined risks…"
Looking to four recent airline incidents, this NTSB warning should be taken seriously by airlines, the FAA and aircraft manufacturers, perhaps especially now that the FAA is moving towards a risk-based approach to certification of new products.
Asiana 214
Asiana 214 was a Boeing 777-200ER that had the classic 3-3-3 layout in economy (not the increasingly standard 10-abreast 777s we regularly see today). A total 291 out of 295 seats filled. In that incident, there were fatalities, but none were attributed to an inability to exit the plane.
British Airways 2276
British Airway 2276, another 777-200ER, with 157 out of 280 passenger seats filled was forced to evacuate due to an engine fire. The evacuation reportedly took five minutes, more than three times the proscribed time, because passengers went for their hand baggage. At that rate, it would have taken six times the proscribed 90 seconds to evacuate a full plane. This was another 777 in the classic 3-3-3 economy layout. British Airways will be reconfiguring the plane involved in this incident, which was repaired, with 3-4-3 seating in economy, increasing the number of seats by 18%.
American 383
American Airlines 383 was a Boeing 767-300ER that suffered an uncontained engine failure on takeoff from Chicago O'Hare. A total 161 of its 205 passenger seats were filled when the pilots ordered the evacuation. Photos of evacuees from the runway show lots of backpacks and other cabin baggage. Boeing 767s are known for their passenger-friendly 2-3-2 seating economy. It can be argued that this less-dense layout provides a margin of safety in an evacuation, even when passengers take their carry-ons with them.
Emirates 521
Finally, Emirates flight 521 crash landed in Dubai. This Boeing 777-300 was configured in the denser 3-4-3 configuration, but was less than 80% full, with only 282 of its 364 passenger seats filled. Video from inside the cabin again shows passengers attempting to take their carryon bags with them. Nine minutes after the aircraft came to a stop, the center fuel tank exploded, fatally injuring a firefighter. There were only minor injuries to passengers, who were all evacuated safely away from the aircraft by the time of the explosion. The incident report from the UAE GCAA noted that passengers took their carry-on bags with them.
Each of these accidents give a chilling glimpse of what could happen in the event of an emergency evacuation of a full, densified aircraft. We have repeatedly avoided widespread loss of life, arguably due to the combination of low density seating and reduced load factors on these flights. We simply cannot rely on continued good luck to prevent a disaster.
All is not doom and gloom though. In late July 2017, Flyers Rights, a passenger advocacy group, prevailed at the U.S. Court of Appeals for the District of Columbia in a case where it petitioned the FAA to set rules for minimum seat size. This is something the FAA has the authority to do, but chooses not to. This is slightly different to questions of seat density, for which there are already rules, but the two are closely related. In a fixed space, making seating denser generally means making seats smaller.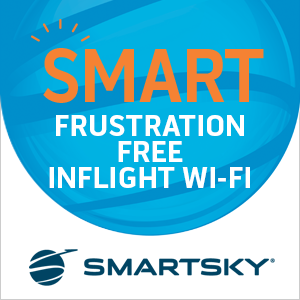 In denying Flyers Rights' initial request, the FAA cited studies and undisclosed tests claiming that seat pitch and width have no impact on emergency egress. In its courts briefs, the FAA stated that it had relied on these tests to inform its decision to not regulate seat size, yet did not disclose them to the court.
The court was not impressed by the FAA's lack of proper response to the petition, nor its attempt to "hide the evidentiary ball". It ordered the FAA to either regulate seats size or properly explain its rationale for not doing so.
The outcome of this case remains to be seen, however it is the most promising development in stopping the squeeze in economy. Eventually, there will be regulation that limits seating density, the only question is whether it is preceded by a massive, unnecessary loss of life.
Related Articles: