How do you know that you're on an aircraft operated by Air Canada versus one flown by Air Serbia or Turkish Airlines? Part of the mix in passenger experience design is cabin branding, which is becoming increasingly popular among airlines with the rise of bespoke products like United's Polaris — and other airlines want to keep up.
But how does an airline physically install cabin branding within the aircraft interior, especially for the parts of the fleet that aren't flagships? One company that can answer that question is ABC International, a small Naples-based firm of engineers and designers, which works with numerous airlines to create and install cabin branding — most notably the sizeable physical three-dimensional crests, logos and logotypes installed on cabin monuments.
While business class passengers will be particularly familiar with these 3D products, signature branding items are appearing in economy class cabins, as airlines seek to differentiate themselves from the competition throughout the aircraft.
Since all such cabin elements must be certified, ABC is an EASA approved AP-DOA (Alternative Procedures to Design Organisation Approval) company, and can certify and approve either major or minor modifications to the cabin environment through the use of engineering orders, service bulletins or supplemental type certificates.
ABC's project manager, business development Stefano Capuano sat down with Runway Girl Network in the firm's Naples offices, whose walls are covered with a variety of customer branding elements, to explain how the process works.
For the first example, Capuano shows off the impressively shiny Turkish Airlines logo crest, which came about after the airline and its design partner approached ABC with some ideas.
"They were already our customers for minor modifications, so we started sharing with them our capabilities in cabin branding as well. It was a fantastic challenge," Capuano says, "most related to the prototyping phase. ABC International needed to convince design house Priestmangoode about the quality of material and finishing."
Helpfully, however, that initial engagement with Priestmangoode meant that few iterations of the final product were required.
As far as the final product goes, Capuano explains, "the logo is composed of two parts. The 'frame' is made in aluminium with a special surface treatment called anodised pearlite. The 'dome' is made with a special resin and varnished according to the company's colors."
Even though the piece itself is relatively compact, it required certification. "It was a retro-fit project, so we needed to release a Service Bulletin for the installation on board A320 and B737 aircrafts. Upon design approval, the product was manufactured with the relevant certificate of release (EASA Form One)," Capuano says.
Working with guidelines developed by the design house Teague helped ABC to deliver new branding on a line-fit basis for the new cabin concept within its new Boeing 787 Dreamliners. The work comprises a bold three-dimensional logo plaque that adds a pop of red to either new-build or retrofit cabins, standing out a good centimetre from the monument wall to which it is affixed.
Fabricated from aeronautical aluminium, Capuano says, "the real challenge here was to deal with different design and dimensions since there were different cabin locations envisaged with different interface points to be defined together with the monuments vendor." On the 787, for example, the welcome entryway sees both the wordmark and the maple leaf, while the rear of the business class cabin gets just the logo.
Creating multiple options to install the branding doesn't just reinforce the identity to passengers, but also gives multiple options for a quick selfie or story addition in the age of Snapchat and Instagram.
"This project was so successful that Air Canada decided to install the 'Maple Leaf' on board the entire fleet composed of 737, 777, 767 and Bombardier aircraft," Capuano explains. "Now Air Canada is one of the most important customers for ABC International. We are working with them from 2012, and we are continuing to do that for brand new aircraft deliveries like 737 MAX."
Following on from work with Etihad and Alitalia, fellow Etihad group member Air Serbia contacted ABC to brand the cabin of the aircraft's first Airbus A330, which arrived from Jet Airways in the standard Jet configuration — and at speed. "We needed to deliver the product in one month only. So it was very critical to optimize the supply chain and the certification part of the project," Capuano says.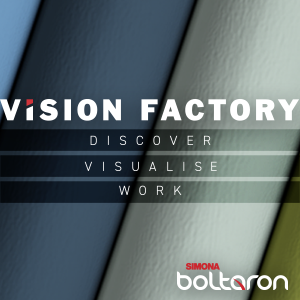 ABC and Air Serbia ended up agreeing on a white varnished aeronautical aluminium crest matching the aircraft's tail branding, but which also matched exactly the laminate of the cabin monuments, making the design look much less like a retrofit and more like an integral part of the cabin.
"The paint color matching was possible thanks to the great effort put in place by Mankiewicz," Capuano says. "Since the program lead-time was critical, they were amazing in providing us the paint batch and relevant instructions to perform the painting process in order to guarantee the perfect outcome. Color matching iterations were made internally and approved by the Airline prior to ship us the batch, so we were not obliged to perform any other test article. This enabled us to complete everything perfectly on time for aircraft cabin completion and inaugural flight."
As it approaches its tenth year, ABC has worked with a variety of airlines from across the world, including Air Canada, Alitalia, Ethiopian, Etihad, LATAM, Royal Jordanian, Turkish Airlines — and more airlines are seeking to supplement their cabin branding. Capuano tells RGN that the company is currently working on programmes manufacturing cabin branding elements with Japan Airlines, Southwest, Brussels Airlines, GOL, Air Belgium and Pegasus Airlines.
Related Articles: