Austrian Airlines is unveiling its latest lounge concept, in a new style that can at its most successful be described as "strikingly modern". The airline has already applied the format to one Senator Lounge (for Star Alliance Gold and above frequent flyers) and two Business Class Lounges (for passengers flying business).
"The themes of Austria and individuality are manifested in the overall concept underlying all lounges," the airline says, but in the pictures it chose to represent the new lounges, at least, it seems a little over the top.
The style is something of a confusion of Austriana, with seating in an odd mixture of faux-mid century modern (on the Senator side) and a rather soulless late 1990s corporate aesthetic (on the Business side). I'm not sure what it's supposed to say about Austrian's brand offering or passenger proposition.
Towards what seems to be the interior of the Senator lounge, the space is dominated by fabric chairs — which will hopefully remain un-spilt-upon or at least regularly swapped and washed — in the on-brand Austrian red, but then a series of bright oranges and two shades of green.
It's not entirely effective from a coherent design point of view, especially when paired with a yellow-orange-green carpet that feels more than a little emetic. These may be "individually designed" carpets, but perhaps a little less individualism, some more mature colours, and a little more coherence might have been useful to help it feel like a premium lounge and not an IKEA cafeteria.
Large sections of modern art from painters like Gustav Klimt and Egon Schiele adorn walls in this section as if in a gallery, with the help of Vienna's Leopold Museum of modern Austrian art. They're certainly striking.
While I love Klimt in particular, and some of the colours seem to be matched to the chairs, I'm a bit skeptical about whether a frequent flyer lounge is the place to exhibit. Something feels a little sacrilegious about cropping the works, too, and I'm not sure why Schiele's Portrait of Wally needed to be cropped at all. (Let's hope few of Schiele's more revealing works make it into the lounge either.)
On the positive side, the Business Class lounge seems to be a much more grownup space with a series of low chairs in varying designs closer to the windows, which are in and of themselves a big plus, as is a dedicated snoozing zone.
I also really love the wall which features a range of mountains both as an image and as a sofa — it feels cool, fresh, and individual, highlighting attractive features of the country. And the range of chairs, although they're a little scattered in colour and style, give passengers a variety of options.
I'm much less convinced about the mummified trees, however. "'Real' trees are a highlight in the Senator Lounges," the airline says, noting that "these are Austrian beech trees in the closed area which are preserved using a special preservation technique."
Surely a live houseplant or two would be more effective, especially given the air quality benefits that live vegetation brings?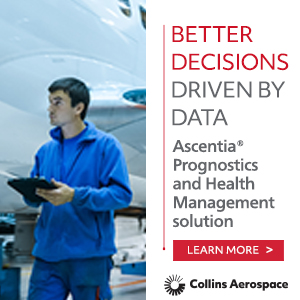 Nor can I see in any of Austrian's fourteen photographs a single AC outlet or USB socket, which verges on inexcusable.
Forget the #LoungeHolyGrail, this isn't even a Lounge Plastic Cup. It's 2018 and Austrian is a network carrier that wants to attract premium travellers, who want to be able to plug in their devices.
It's possible that a surfeit of sockets may well be in the lounge, but if they're not in any the PR images — and, it must be said, many airlines manage to show off their facilities quite well — then they're unlikely to be on offer in the real world in accessible, plentiful and obvious locations.
Has Austrian overspent on the wacky chairs and weird carpets instead of giving passengers what they really want and need?
Related Articles: