Traveling to Hamburg recently on United Airlines' nonstop service from Newark, I couldn't help but notice that while I was feverishly trying to access the Internet, the passengers around me – most of them industry executives en route to the annual Aircraft Interiors Expo – had relaxation on their mind, as they settled into their seats to watch the IFE, read, dine and sleep. Their apparent lack of interest in staying connected in-flight proved a boon, as I was able to enjoy a truly robust Internet connection and with it the ability to get a sizable amount of work done.
But if business executives aren't using the Internet on long-haul flights across oceans, then who is using it….outside of working journalists? That question was answered last week by Austrian Airlines, when the carrier's manager product communication Ali Farhat revealed that the FlyNet-branded inflight Internet offered across partner Lufthansa's long-haul fleet "is more used in a touristy way, for leisure travelers" who "want to be connected to the world, social media".
Business travelers on overnight flights, he explained, "are quite happy to have quiet time on board". They "upload and download and send [emails] in the lounges" or do so post-flight at their hotels. They don't feel a pressing need to clear their inbox due to the time change, he suggested.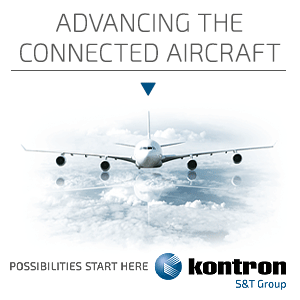 This is among the reasons cited by Austrian for not equipping its Boeing 767s and Boeing 777s with connectivity in 2013 when the carrier began overhauling its cabin interiors. "At that moment, we had to make the decision – do we want to have Wi-Fi on board or not?" said Farhat at a media luncheon in Vienna hosted by the airline.
Austrian management also balked at the idea of adding Internet to the 767s, in particular, as the aircraft are nearing end of life and the price of satellite connectivity is nothing to sniff at – "roughly $1 million" plus per aircraft when all costs are factored in, revealed Farhat. Fitting connectivity to just the 777s also was not an option, as Austrian did not want customers to be confused as to whether or not their flights would be connected. "So we decided not to install the Internet, and the experience of Lufthansa showed us it is not used as the business case showed before." In short, inflight Internet on long-haul flights is used by hyperconnected economy class passengers who want to share their travel experiences with friends and family.
Unsurprisingly, the debate over whether to equip Austrian's 777s with Internet has not been put to rest "because I guess in a couple of years, you have to have Internet on board; it's not a question of do you want it or do you want to offer it to your passengers; it's a standard that you have", he said, likening the inflight Internet standard to the full-flat seat standard for business class.
Indeed, Austrian fully anticipates that it will offer inflight Internet in the future for its 777s with Farhat confirming that the carrier is "again looking to have Internet on board". With Austrian expecting another 777 in 2018 "then that would be really an option", he said.
Austrian will likely adopt the Panasonic Avionics Ku-band solution used by Lufthansa, said Farhat, citing "contracting issues" as the Lufthansa Group is seeking to harmonize ancillary products and other aspects of the passenger experience.
Austrian's short-haul fleet, meanwhile, will be fitted with Inmarsat Global Xpress (GX) Ka and/or Inmarsat's hybrid ATG/S-band solution, as Lufthansa is working with Inmarsat, Deutsche Telekom and Lufthansa Systems on its own rollout starting with GX installations and a commitment to trial the hybrid offering in 2017. "This is a common project with Lufthansa together, and we will provide, I guess, by the end of 2016, Internet on board our Airbus fleet, A320s, A319s." There is demand from business travelers to be connected on short- and medium-haul daytime flights, as witnessed in the United States where it's nearly unthinkable for airlines not to offer Wi-Fi.
Austrian is also eyeing a dedicated Premium Economy cabin for the future "when we have more 777s", with Farhat saying the business case "is good" for the product. In order to accommodate Premium Economy, the carrier would reduce its business class cabin in the last three rows where some economy class passengers are already "sneaking up to grab a bed". Here again, Austrian would likely use the same provider as Lufthansa, said the airline executive.