Qatar Airways' bespoke Qsuite is almost as impressive in the operational flesh as it was on display at the Paris Air Show last summer and in its glossy promotional shots. It's not just in the evolutionary design, with doors that provide a cocoon more private than many airlines' first class. It's also in the details: the touches that have clearly been designed, iterated and finessed over many rounds of revisions.
It's the smoothly closing door, which slides silently shut at the application of just enough force. It's the variety of materials chosen, from the marble-effect side table to the ripple effect on the doors, to the leather and fabric on the side and above the head of each seat, all of which feel premium.
It's the effect of washing the gold and burgundy cabin in a deep purple LED moodlighting to make it feel like you're entering a very cool club rather than getting on an airplane.
One slight exception to the well-designed cabin is the row of buttons that control the seat, [an issue I identified on first touring the product at the Paris Air Show last summer]. This could be easily fixed for most passengers' needs by using coloured backlighting for the different sections of functionality — although it's still regrettable for those with reduced vision or dexterity.
At the end of the day, the only thing truly missing was a legrest: on a day flight especially, being able to put your feet up while watching a film is pleasant. And while the truly massive screen is stunningly high-definition with beautiful welcome imagery, it makes the low-definition movie content on the aircraft's servers even more noticeable. It felt like watching a 480p YouTube video on a widescreen television.
The soft product that the new space enables is superb, with the tasting platter of warmed and chilled snacks, unique to the Qsuite, a highlight. It's a great touch, as is the whimsical "This is my happy place" pillow, propped in a shareable little vignette on the marble-effect side table.
It's not hard to maintain the view that the Qsuite is the world's best business class. But even the world's best business class is suffering quality and production issues, to the extent that multiple seats on the Qsuite flight on which this Runway Girl Network journalist flew should have been put out of service.
The seat assigned was 7E, one of the six centre double bed pairs. Unfortunately, this seat suffered two dealbreaker issues.
Firstly, the centre seats are separated by a spring-loaded tension-activated divider, which is manually pushed downwards to latch in order to create the double bed. This divider would not stay down and latched, meaning it could not be used in double bed mode — something of a problem given the amount of advertising of the double bed function. As a solo traveller, this would have been fine, except that 7E's inflight entertainment screen was unusable due to major flickering.
The crew then offered a move to 9E. This seat's electrics failed and could not be reset, immobilising the seat. In addition, 9F's tray table was stuck in the non-stowed position, meaning that it too would obviously have to be taken out of service. Swapping across the quad landed me in 10D, with a later move to a window seat, 10K, for landing.
As someone who talks regularly to airlines, seatmakers and design houses, it's a shame that these issues haven't been ironed out either through the quality assurance process or a set of in-service fixes. One seat is fair enough, but this number is out of the ordinary.
That's especially true for Qatar Airways, an airline whose CEO is not exactly loath to point out when there are cabin problems, and in the context of the Qsuite-based delays affecting the arrival of the airline's A350-1000, as reported by Bloomberg.
Following the flight, RGN asked Qatar Airways a detailed series of questions about the reliability of the Qsuite. A spokesperson declined to give any detailed response, stating that "As with the introduction of any new product, there are often minor issues which need to be rectified or only become apparent once [they] go into service. However, thanks to our incredible attention to detail and Qatar Airways' world-renowned standards of quality control, we would never put the Qsuite into service unless we were absolutely certain it was of the highest quality for our passengers."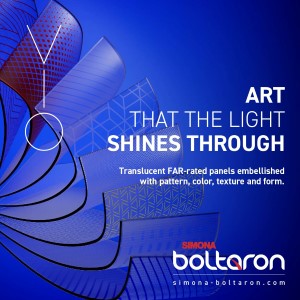 With questions remaining about the standards of quality control since four separate seats were inoperable to the extent that they should be put out of service, RGN asked whether the airline was proactively blocking any seats to account for inoperative seats. Qatar's spokesperson said only: "We have an exceptionally rigorous quality and control regime so have no to plans to prevent any of our award-winning Qsuites being used by paying Business Class customers."
Following up with the airline after a request for specifics, including about this quality and control regime, the spokesperson declined to answer any of RGN's questions, saying: "We thank you for highlighting your experience with us on your recent Qatar Airways flight, and will use this to further enhance our passenger offering. Qatar Airways constantly invests in innovating the travel experience for all passengers, both on the ground and in the air, and the launch of our patented Qsuite concept to global acclaim last year, is one such example. The introduction of Qsuite means our passengers can now enjoy a First Class experience in Business Class and we look forward to continuing to roll out this revolutionary product across more of our worldwide flights."
The Qsuite's seatmaker Rockwell Collins declined to comment.
John Walton was a guest of Qatar Airways
Related Articles: