AirFi, the market-leading provider of portable onboard digital platforms, today announced another round of major new contracts to further expand its airline portfolio. AirFi continues to add new clients every month, underlining the long term strategic relevance of its platforms to airlines undertaking digital transformations of their onboard offer.
"Welcoming two new larger fleet operators into the AirFi client family and tripling the AirFi-enabled fleet at one of our longest-standing airline customers, represents a hugely exciting opportunity for us and the level of confidence our clients have in our technologies and capabilities.
Again, all three customers have opted to entrust AirFi with our fully-outsourced turnkey service, providing not just the AirFi Wi-Fi platform but also sourcing a wide range of curated content across international and regional distributors and adding to the number of languages and written script variants that AirFi now supports.
We are continually looking at how AirFi can be as simple and powerful to deploy across large fleets as it is for smaller fleet operators and into new markets. We are already seeing a high level of interest in our simple but elegant aircraft-powered alternative to using the 24-hour battery power, so AirFi Boxes remain classified as carry-on equipment, but can stay onboard instead of rotating daily with the catering bar sets.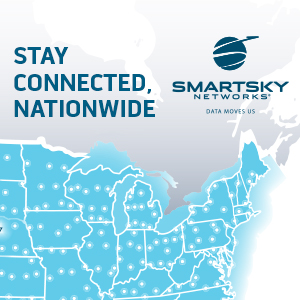 The magnitude of this new deal with a major regional catering organisation in the Middle East, really underlines how robust and adaptable our technologies are considered, being slated for rapid deployment throughout their entire organisation." comments Job Heimerikx, CEO.
Meet AirFi at Booth 114 at the Aircraft Interiors Middle East in Dubai on Jan 23 and 24.
About us
AirFi brings innovations to the onboard digital experience offering its unique platforms "AirFi Box" Portable Wireless IFE and "Connected Crew" Onboard Retail EPOS. Designed especially for airlines and other mass transit operators to effectively and securely bridge the digital information gap between each client, their remote crews and millions of consumers on the move
AirFi is supported by Mainport Innovation Fund, founded by KLM Royal Dutch Airlines, Schiphol Group, Delft University of Technology and Rabobank.