Every so often, you come across a piece of design that's so smart yet so simple that you sit back and wonder why it's not used across the world and across the passenger experience. On the Wide View Hida, a Central Japan Railway Company service, this 1980s train has been updated with full international announcements using another fruit of 1980s technology: the dictaphone.
The Wide View Hida is a regular Japanese limited express train — not a Shinkansen or "bullet train" — that crosses the Japanese Alps between Nagoya and Toyama. It's largely a train for visitors to the mountainous region's many hot springs, especially since Toyama is also now served from Tokyo by the Hokuriku Shinkansen, one of Japan's newest high speed lines.
It travels through some of Japan's most beautiful landscapes, along rushing rivers and through dramatic valleys, and to serve the tourism market in cities like Takayama there are announcements to add some colour to the scenery. The Japanese versions are done live by the train's conductor, like on "joyful trains", which exclusively serve tourist markets. But with English fluency still not widespread, the conductor holds up a small dictaphone to the train's PA system microphone to help international visitors get a flavour for the views going past their windows.
The dictaphone also helps to explain also a #PaxEx quirk: like most Japanese trains, the seats rotate so passengers can always ride in the direction of travel, or turn seats towards each other if travelling in a group to enjoy a nice chat and share some snacks. But since the train reverses direction at its first stop from Nagoya, the seats are set up facing backwards initially. So that passengers aren't confused, JR Central includes this information in its announcements.
Newer trains, of course, have recorded announcements. The northernmost island of Hokkaido is popular with east Asian visitors from China and South Korea — for snowsports during winter months and for cooler, clean air in the summer, as well as renowned seasonal displays of flowers and leaves in spring and autumn. Newer trains operated by JR Hokkaido offer announcements in Japanese, English, Mandarin and Korean in order to serve these markets, which have recently been boosted by the arrival of the Hokkaido Shinkansen, linking the island's southern city of Hakodate with Tokyo, and resulting in a number of new connecting trains entering service.
The Wide View Hida, however, started operating in 1989, and while it is a comfortable ride, particularly in the spacious Green Car business class section, which also offers a panoramic window at the front to help passengers really enjoy the view, refitting the entire train's tannoy system with the type of hardware and software that enable multilingual announcements would be an expensive and time-consuming process, especially for a train that is unlikely to see many more decades of service.
Instead, a simple and inexpensive dictaphone means that JR Central can meet the needs of international visitors by recording a set of announcements and transferring them to the device.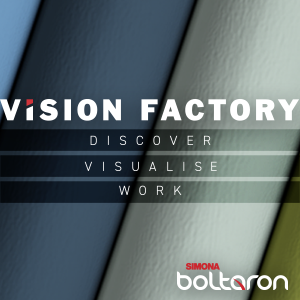 Currently, only English is used, but there's no reason why this would not also work in other languages, especially as Japan looks to its nearer neighbours for increased tourism in the run-up to the Tokyo Olympics.
Imagine how this might transfer to the airline passenger experience, particularly in countries that welcome international visitors. On this journalist's most recent QantasLink flight from Melbourne to Hobart, Mandarin speakers were a significant majority in the gate areas, on the aircraft and in baggage claim, yet the airline had neither safety nor informational announcements in anything but English.
With airlines increasingly equipping pursers and crewmembers with tablets and smartphones that offer high-quality speakers, it would be remarkably easy to translate, record and distribute international safety and service announcements, regardless of the age of the aircraft or the nature of the entertainment or announcement systems.
The question is, why aren't more airlines taking advantage of the technology in which they have invested so heavily?
Related Articles: