Saudi Arabian Airlines (SAUDIA) and Panasonic Avionics Corporation (Panasonic), a world leader in inflight entertainment and connectivity (IFEC), have announced a new 35-aircraft commitment for inflight entertainment across the carrier's short haul fleet. The carrier has selected Panasonic's X Series entertainment solutions, specifically, the company's eXO and eX1 systems, for installation on its various fleets.
Panasonic's X Series inflight entertainment solutions feature the industry's largest selection of options including HD monitors, capacitive touch handsets, in-seat power, and ensures a premium experience in every cabin class.
Saudia has also selected Panasonic's eXO overhead entertainment system to be line-fit installed across 20 Airbus A320neos and 15 A321neos that the airline has on order. This builds on the carrier's previous commitment in April 2016 when it selected eXO for 30 Airbus A320neo aircraft.
This news follows an earlier order from SAUDIA in which Panasonic will install its eX1 IFE system across the airline's existing fleet of 7 A320 aircraft.
Hideo Nakano, Chief Executive Officer for Panasonic Avionics Corp., said: "We are delighted to be extending our relationship with SAUDIA with this exciting, new commitment across their short haul fleet. With our proven track record in delivering innovative inflight entertainment solutions, we will help Saudi Arabian Airlines optimize their investment in next-generation aircraft with an unmatched experience for all their passengers."
The Director General of Saudi Arabian Airlines, His Excellency Eng. Saleh bin Nasser Al-Jasser said: "SAUDIA's fleet is undergoing a complete revitalization program, which includes an upgrade to the existing fleet in terms of the inflight entertainment offering and overall onboard experience,
"Once the new entertainment solutions by Panasonic are retrofitted on the existing A320 fleet, and new A320 aircraft are delivered, our guests onboard will be able to maximize their time in the sky with a wide range of entertainment solutions to make their onboard journeys even more enjoyable."
The SAUDIA fleet with A320-NEO/A321-NEO is expected to deliver in Q3 of 2019 and A320 aircraft with eX1 IFE System retrofit is expected to deliver in Q2 of 2018.
About Panasonic Avionics Corporation
Panasonic Avionics Corporation is the world's leading supplier of inflight entertainment and communication systems. The company's best-in-class solutions, supported by professional maintenance services, fully integrate with the cabin enabling its customers to deliver the ultimate travel experiences with a rich variety of entertainment choices, resulting in improved quality communication systems and solutions, reduced time-to-market and lower overall costs.
Established in 1979, Panasonic Avionics Corporation, a U.S. corporation, is a subsidiary of Panasonic Corporation of North America, the principal North American subsidiary of Panasonic Corporation. Headquartered in Lake Forest, California with over 5,000 employees and operations in 80 global locations, it has delivered over 9,000 IFE systems and 1,700 inflight connectivity solutions to the world's leading airlines. For additional information, please visit www.panasonic.aero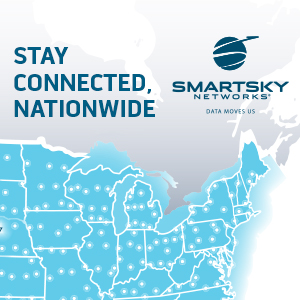 About Saudi Arabian Airlines
Saudi Arabian Airlines (SAUDIA) is currently in its 72nd year of operations and is a member of the International Air Transport Association (IATA) and the Arab Air Carriers Organization (AACO).
At the 2017 Skytrax Awards held at the Paris Air Show in June, SAUDIA was awarded "World's Most Improved Airline" of the year. The award recognizes an airline's growth and improvement across a number of categories, in a single year.
The airline currently operates a fleet of 140 narrow and widebody Airbus and Boeing aircraft, and is the Global Launch Operator of the Airbus A330-300 Regional.
SAUDIA has recently completed a near 50% upgrade this year in total number of entertainment options onboard – providing more than 3000 hours of entertainment for its guests.
SAUDIA joined the SKYTEAM alliance in 2012 and is one of 20 member airlines. The airline has 11 codeshare partners including: Garuda Indonesia, China Southern Airlines, Air France, Royal Air Maroc, Alitalia, Korean Airlines, KLM, Middle East Airlines, Aeroflot, Air Europa and Oman Air.
Featured image credited to istock.com/JakeOlimb