Lufthansa First Class: this grande dame of the sky has long been held up as an example of how to do first class right, elegantly, but without gaudiness or flashy cabins.
My recent flight from Frankfurt to Los Angeles, for which I burned many frequent flyer miles to sit in the pointiest of pointy ends on one of the airline's Boeing 747-8I jets, was a sublime example of how airlines don't have to spend the crazy money on cabins or even soft product to make a real impact. Yet incumbent carriers like Lufthansa can't rest on their laurels, with room left for improvement too.
First off, the seat. Lufthansa hasn't gone for a suite, which might put off some privacy-loving first class passengers, but it does give the space an airy feel. With front-row seats rarely offering overhead bin space, I was delighted by Lufthansa's little lockers in front of the galley, which took my rollaboard and jacket with ease, while my soft-sided bag fit neatly in the ottoman storage by my feet. I was very impressed by how well the privacy screen did its job, too, separating me from the rest of the cabin without feeling claustrophobic at all. This is probably the most private of non-suite first class products I've experienced.
In bed mode — which the crew were only too happy to set up for me in seat 1A across the aisle — I was very comfortable and enjoyed a few half-hour naps, which are my preferred way of dealing with jetlag on the long haul from Europe to the US east coast. I certainly saw a lot of passengers zonked out.
Not great on the hard product side was the small, low-res monitor six feet away from my eyeballs, with a very poor selection of content that had me reaching for my laptop for a couple of iTunes episodes and turning the screen to the moving map. Lufthansa needs to seriously up its game in the IFE department.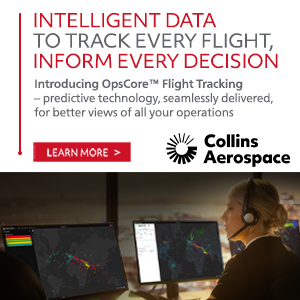 Turning to the soft product, the Champagne on board was an Alfred Gratien Cuvée Paradis that even this aficionado hadn't heard of before. This isn't an expensive bottle; in fact, looking at the price it felt almost cheap. But its exclusivity gives it cachet: it's hard to purchase, and Lufthansa's wine specialists have done well to bring something unusual on board instead of feeling like they had to fork out for Krug or Dom. The thing, though, is that passengers expect a truly premium Champagne experience, and to only offer a single cheaper bottle, no matter how well curated, feels a little sparse. It might perhaps have made sense to offer another option in a similar price range, maybe with some menu collateral to complement the experience.
The food throughout was excellent, from the mise-en-bouche through to the final snack before landing. Lufthansa's heaping serving of caviar was delicious, and the flight attendant's recommendation of trying a little with the pretzel was a revelation: the saltiness matched the caviar's in a very happy marriage indeed. The starter trolley was fun and each mouthful delicious, and I absolutely loved the basil sorbet, while the German roast duck was tender, rich and flavourful. But it felt a little unimaginative. Lufthansa often gets flack, largely from US flyers, for meals that are pushing the barriers of culinary experimentation, but I for one am grateful when they do so, and would have loved to have seen a more off-the-wall eye-catching main course option.
But what really made this flight was a cheery, friendly, efficient lead flight attendant in first class, who sized up the six passengers in the eight-seat cabin and delivered service that was so remarkably polished that three of us were talking about in glowing terms it as we waited to deplane at LAX. It felt, one fellow passenger said, like being in the upmarket restaurant you always go to for really special occasions, with the maître d' who makes you remember why it's a family fave.
Image Gallery:
Related Articles: