In January 1990, Avianca Flight 52 from Bogota, Colombia, to New York City, ran out of fuel on approach to John F. Kennedy International Airport (JFK), causing the Boeing 707 aircraft to crash in a wooded residential area in Cove Neck, New York, on the north shore of Long Island. Eight of the nine crew members and 65 of the 149 passengers on board died.
The National Transportation Safety Board (NTSB) determined the crash occurred partly from the flight crew's failure to properly declare a fuel emergency. The investigation raised safety issues that included communication concerns between the pilot and air traffic control. Because of poor weather conditions, the aircraft was in a holding pattern and running low on fuel, but the crew did not use the word "emergency," which resulted in air traffic control underestimating the seriousness of the situation and the need for special handling.
In another accident in October 2001, a small Cessna Citation CJ2 business jet collided with a McDonnell Douglas MD-87 airliner on the runway at Linate Airport in Milan, Italy. All 114 people on both aircraft died, as well as four people on the ground. While many factors were noted, accident investigators also found that the aviation terms and phrases widely used by the controllers and pilots did not conform to International Civil Aviation Organization (ICAO) recommended practices. Communication also alternated between English and Italian.
Those are two examples of aircraft accidents where inadequate English language proficiency was noted by investigators as playing a role in the chain of events leading up to the accident. Elizabeth Mathews, former linguistic consultant for ICAO and assistant professor at Embry-Riddle, believes language has been a factor more often than has been noted. As an expert in language as a factor in aviation safety, Mathews is part of a team at Embry-Riddle's Daytona Beach and Worldwide campuses combing through databases of aircraft accidents globally to determine the role communication deficiencies may have played.
That research is just one part of Embry-Riddle's overall Language as a Human Factor in Aviation Safety (LHUFT) Initiative to heighten awareness, improve aviation safety and enhance future investigations.
The initiative and LHUFT Center involves partnerships with Georgia State University and Pontifical Catholic University of Rio Grande do Sul (PUCRS). The work includes joint research projects; developing curriculum for aviation English; advocating for best practices in aviation language training, teacher training and testing programs, which are currently unregulated; and becoming an industry leader for language in aviation research and expertise.
"While communication is universally acknowledged to be critical to aviation safety, industry understanding of communication and language as fundamental aspects of aviation safety has not kept pace with our understanding of other human performance factors," Mathews said.
Mathews noted that language issues in aviation are not investigated with the same degree of systematic and expert thoroughness with which other human and operational factors are considered.
"Embry-Riddle hopes to provide an organizational focus to support human factors specialists, accident investigators and safety experts to better consider communication and language factors and to build a bridge between the field of human factors in aviation and applied linguistics. The goal is to improve aviation safety by heightening industry awareness of the threats posed by language issues in aviation," Mathews said.
One of the first steps of the initiative was the establishment in August of the first comprehensive bibliography of published resources on language as a human factor in aviation that is housed in Embry-Riddle's Scholarly Commons digital repository. The free bibliography was compiled by Dr. Anne Marie Casey, dean of Embry-Riddle's Scholarly Communication and the Library, and William Condon, research librarian. The bibliography, edited by Jane Deighan, special projects librarian, contains thousands of references to articles, books, reports, dissertations and theses.
Three new courses —  Language as a Factor in Aviation Safety, Aviation Topics and English for VFR Flight — are also being offered at Embry-Riddle's Daytona Beach Campus to increase awareness and improve communication with the goal of expanding to Embry-Riddle's Worldwide campuses. More are also planned. English for VFR (Visual Flight Rules) that began in the Spring at Embry-Riddle's Language Institute has interactive classroom sessions teaching flight students listening and speaking strategies, and English language skills to successfully communicate with air traffic controllers.
Jennifer Roberts, Aviation English Specialist for Embry-Riddle's Worldwide Campus in the College of Aeronautics, who developed and continues to develop new curriculum, said as air travel increases around the world, particularly in places where English is not the primary language, so does the need to ensure a safe and efficient level of English language proficiency for all aviation personnel.
"Too many aviation personnel are receiving operational training without sufficient English language instruction to reach the level of proficiency that will be needed when mechanics, controllers, or pilots, all with different native languages, are expected to communicate about issues in the hangar, the tower or the flight deck," Roberts said. "The list of potential opportunities for miscommunication in aviation is endless."
As a former FAA air traffic controller, Dr. Sid McGuirk, department chair of Applied Aviation Sciences for Embry-Riddle's Daytona Beach Campus, said he knows first-hand the importance of communication to flight safety.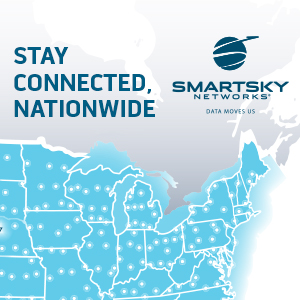 "Language is key not only for pilots and air traffic controllers, but throughout many facets of aviation," McGuirk said. "Nearly all human factors textbooks and manuals identify communication as a critical element of safe operations, citing both first-language and second-language interactions as contributory factors to numerous accidents and incidents. Embry-Riddle is proud to be supporting this initiative to foster improved understanding of language use in aviation."
Graduate student Steven Singleton, who is specializing in aviation safety management systems, is part of the team that is reviewing aviation accidents that have occurred during the last 30 years. He is looking for potential evidence of language issues that could have contributed to those accidents.
"Language issues are mostly ignored or not considered in many accidents and those findings could have been used as tools in future risk reduction," said Singleton, who received a bachelor's degree in Aerospace and Occupational Safety from Embry-Riddle this past spring. "If I can help find these potential factors in aircraft accidents, it can help Professor Mathews educate the aviation industry on ways to make it safer."
ABOUT EMBRY-RIDDLE AERONAUTICAL UNIVERSITY
Embry-Riddle Aeronautical University, the world's largest, fully accredited university specializing in aviation and aerospace, is a nonprofit, independent institution offering more than 80 baccalaureate, master's and Ph.D. degree programs in its colleges of Arts & Sciences, Aviation, Business, Engineering and Security & Intelligence. Embry-Riddle educates students at residential campuses in Daytona Beach, Fla., and Prescott, Ariz., through the Worldwide Campus with more than 125 locations in the United States, Europe, Asia and the Middle East, and through online programs. The university is a major research center, seeking solutions to real-world problems in partnership with the aerospace industry, other universities and government agencies. For more information, visit www.embryriddle.edu, follow us on Twitter (@EmbryRiddle) and facebook.com/EmbryRiddleUniversity, and find expert videos at YouTube.com/EmbryRiddleUniv.
Featured image credited to istock.com/JakeOlimb