GENEVA – Airlines are unwittingly transporting billions of dollars' worth of critically endangered animals and by-products across their global networks, as criminal gangs use a baffling array of smuggling techniques to profit from this illegal trade.
But the air transport sector – and indeed passengers – can play a big role in helping enforcement agencies intercept shipments and bring the traffickers to justice.
Conservationists and customs officials used the recent Air Transport Action Group (ATAG) Global Sustainable Aviation Summit in Geneva to issue a rallying cry to airlines, urging them to flag up any suspicious activity that could be a sign of illegal wildlife trafficking.
"We're asking airlines to look at their routes, engage with local enforcement agencies and ask: 'What's likely to be smuggled on our aircraft?'" said Grant Miller, head of the UK Border Force's CITES (Convention on International Trade in Endangered Species of Wild Fauna and Flora) Enforcement Team, during a workshop at the Summit.
"When you see something that doesn't add up, you cannot possibly waste our time. We need you [to talk to us]."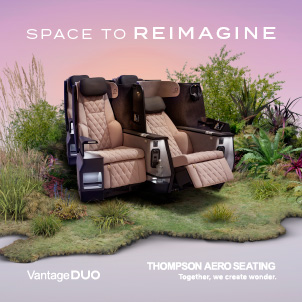 Echoing this sentiment, Dr Naomi Doak, head of conservation programs at United for Wildlife, said: "As conservationists we think we know how your complicated supply chains work, but we don't. We need you to tell us."
According to CITES secretary general John Scanlon, endangered animals are being poached or captured alive on "an industrial scale" and flown all across the world by traffickers who are profiting from an illegal trade that is worth $20 billion a year.
"We need you on board to help us with this, and you have helped us," says Scanlon, highlighting IATA's signing last year of an agreement aimed at choking off transport routes used by wildlife traffickers. "You know what your customers are like – you've got the skills to find that tiny little thing that doesn't add up."
To date, 45 air transport companies have publicly committed to help by adding their signatures to the Buckingham Palace Declaration, the brainchild of the Duke and Duchess of Cambridge and Prince Harry's United for Wildlife initiative.
It is not only airline and airport employees who can act as extra pairs of eyes and ears in the fight against wildlife trafficking, but passengers too. Airlines have a "captive audience" on board their aircraft which provides an opportunity to educate passengers about the trade, says Scanlon.
Airlines can "make passengers aware of what's going on" and "encourage them to report something if they see it", United for Wildlife's Doak tells Runway Girl Network. "If they see something dodgy, for instance if that guy smells like birds, [passengers] can be the eyes and ears on a plane."
Some airlines, such as Etihad Airways, have already taken advantage of their captive audiences to publicize this issue. The Middle Eastern carrier, in partnership with the Born Free Foundation, has used its inflight entertainment system to promote conservation messages to its passengers. Emirates has also been vocal in its support for ending illegal wildlife trafficking, to the extent of painting the livery of two of its Airbus A380s with pictures of endangered animals and the United for Wildlife logo.
"Look at the spike they got on social media," says Scanlon, referring to the positive publicity generated by Emirates' actions. Given the general swell of public support for protecting high-profile species such as elephants and rhinos, helping this cause presents a "massive opportunity" that is "low cost and high reward" for airlines.
By publicly demonstrating their commitment, raising awareness among employees and passengers, and encouraging staff to report anything they suspect could be a sign of wildlife trafficking, airlines could play a vital role in ensuring that threatened species are protected from extinction. And conservationists like Doak believe the industry has "a moral responsibility" to do just that.
Related Articles: