The imbalances in gender and other aspects of diversity in the aviation industry are slowly but surely changing, demonstrated recently to Runway Girl Network during a day in Helsinki with a raft of interviews with Finnair staff across the business, from hands-on aircraft repairs to inflight entertainment and connectivity. For the first time in this journalist's career, at every meeting in a full business day, at least one of the technical subject matter experts were women.
It wasn't just the usual realms of human resources, inflight service, and media relations either, where the executive and staff ranks of many airlines have for some time now seen the benefits of gender diversity. No, this day covered subjects as varied as maintenance operations, continuous improvement of workflow applications, airline digital transformation, the contracts and logistics of delivering consistent catering across outstations, and the in-the-weeds details of inflight connectivity — skew angle, antenna models and all.
As a feminist, and as someone who is passionate about aviation, it's partly satisfying to see so many women in so many different technical fields, and partly a sign of how far gender equality has to go that it took until 2017 for this to happen.
A lack of diversity is unfortunately all too common in the aviation and #PaxEx industries. At numerous conferences attendees sit through yet another #AllMalePanel where a lack of diversity of perspective is often disappointingly correlated with a lack of diversity in the panel, both of which also tend to be correlated with a regrettable lack of thought-provoking perspective. At a two-day Airbus event last year, not a single woman presented a session. The passenger experience industry's two principal conferences, around the Aircraft Interiors Expo in Hamburg and the travelling APEX EXPO, continue to present panels and roundtable discussions lacking in diversity, despite good work from the organisational teams of both events to increase the variety of viewpoints being shared.
This is a business problem for airlines, for airframers, for suppliers, and for the rest of the industry. A diverse workforce or group of presenters brings a diverse perspective, which brings new and different knowledge to a business or to a conference.
"Diversity is important," Finnair media relations director Päivyt Tallqvist tells Runway Girl Network, "because this is typically an industry where certain roles are maybe too gender-biased. For example, we want to have more pilots who are female, because we know that there is great talent there, and we want girls to think that becoming a pilot is a relevant career option. Only about three percent of our pilots are female."
This is, however, an improvement in numbers, Tallqvist says. "When I joined Finnair six years ago, we had fifteen. So, even that has increased. Now that we have started to recruit pilots, we're getting more women and that's a great thing."
It's not just about getting more women into the company. "Eighty-eight percent of our cabin crew are female," Tallqvist says bluntly. "There's room for more men. We want to encourage everyone to look at these as career opportunities, not as something that you have to do when you are a man or when you're a woman."
With a substantial cadre of international staff, Finnair is also focussing on ensuring that its business can leverage diversity of national origin to succeed in its niche, where a significant part of its traffic is connecting Europe with eastern Asia, particularly Japan and China.
Tallqvist uses the example of Finnair's Japan head, Hiroaki Nagahara to highlight how important cultural diversity is to the airline. "Obviously, he knows the customers, he knows the culture, and he can also educate us and his team. They can contribute to us an understanding of the market. This continuous dialogue between the markets is really important. We also have Japanese cabin crew we've had for the past thirty years working for Finnair. They are based out of Japan. They fly to Helsinki, stay here for the layover, and then fly back."
"It's really important, since so many of our customers are Japanese. About one-third of our cabin crew on flights from Japan are Japanese and the same also for China, India, and the other Asian destinations," Tallqvist explains.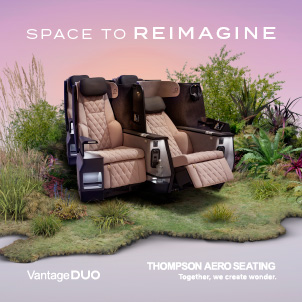 "If you take China, there are a lot of people who are traveling first time outside Asia," Tallqvist says. "Sometimes language is an issue still. But it's not just language, it's also understanding what the customers mean, or what they want, and having that exchange between our Finnish cabin crew and our Chinese cabin crew can help them learn from each other. That's really important."
Some of the most valuable learning, Tallqvist explains, is the kind of unknown unknowns that make for excellent passenger experience. "It's really understanding from very small gestures and from expressions from customers what it is that they expect, and then being relieved when you can get service in your own language."
Finnair and Helsinki Airport operator Finavia have worked together to ensure they serve the diverse passenger mix transiting through what is one of the most efficient airports in Europe.
"There's always a certain amount of stress in travel, so it helps when you can have certain things in your own language," Tallqvist says. "We also have signage at the Helsinki airport in Korean, Japanese, Chinese. We have ground service personnel, like service guides, who speak these languages so that we can make the travel experience a little bit smoother."
"Diversity is also important in terms of making the team more international," Tallqvist says. "That's something we have also done and put our focus on. We have people who come from different nationalities working here in Finland bringing their insights of their cultures and markets. We have a hugely international customer base and we can't think that we know what they think. You see this sort of diversification, or localisation, in our sales teams. Ten years ago, most of our general managers working in different countries were Finnish. Some of them still are because there are great talents among Finns as well, but now we have a much more diverse team working in different parts of the world. That's really, really important for us."
John Walton was a guest of Finnair in Helsinki.
Related Articles: