Inmarsat today announced that Philip Balaam, the company's Chief Strategy Officer, has been appointed to lead the Aviation Business Unit (ABU), following the decision by Leo Mondale to retire after 13 years at Inmarsat. Leo will retire in early 2018 and Inmarsat has taken the decision to appoint Philip Balaam as President of ABU now in order to facilitate a smooth transition in this high growth business the company.
Rupert Pearce, CEO of Inmarsat, said:  "I would like to thank Leo for his invaluable contribution to Inmarsat over many years. He led our global business development activities and was responsible for conceiving and implementing many of our most formative growth transactions. We wish him well for the future.
"Philip Balaam is a highly experienced and valued member of our executive management team and will play a key role as our aviation business enters its next stage of growth."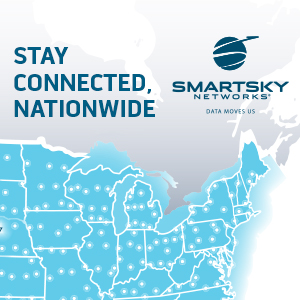 Before joining Inmarsat, Phil was responsible for international sales, strategy and business development at AsiaSat in Hong Kong. Prior to this, he was with Arianespace for 13 years, including the role of sales director based out of Paris and subsequently as sales and marketing director for Asia Pacific based in Singapore.
Phil has a First Class degree in Aeronautics and Astronautics from the University of Southampton, a Ph.D. in Aerospace Engineering from Pennsylvania State University and an MBA from the Open University.
About Inmarsat
Inmarsat plc is the leading provider of global mobile satellite communications services. Since 1979, Inmarsat has been providing reliable voice and high-speed data communications to governments, enterprises and other organizations, with a range of services that can be used on land, at sea or in the air. Inmarsat operates around the world, with a presence in the major ports and centres of commerce on every continent. Inmarsat is listed on the London Stock Exchange (ISAT.L). For more information, please visit www.inmarsat.com.
The Inmarsat press release newsfeed and corporate updates are on @InmarsatGlobal.
Featured image credited to istock.com/JakeOlimb