Kontron, a leading global provider of embedded computing inflight entertainment and connectivity equipment, today announced the launch of Boeing 737 MAX line-fit deliveries in association with a one of its key customers, Global Eagle Entertainment Inc. (NASDAQ: ENT).
Securing line-fit offerability from Boeing and Airbus is a strategic priority for Kontron, given the resulting efficiencies that can be offered to airlines in terms of cost savings and eliminating the need to take an aircraft out of service. Global Eagle recently announced that its Airconnect 3.0 inflight equipment is the first catalog-offerable line-fit connectivity system available for installation during assembly of the new Boeing 737 MAX aircraft.
Kontron began working with Global Eagle in 2015 to obtain Boeing line-fit approval for Kontron's Server Management Unit, Modem Data Unit and Cab-N-Connect™ wireless access point. These Kontron designed and manufactured Line Replaceable Units (LRUs) are enabling components of the Global Eagle Airconnect 3.0 inflight Wi-Fi system. Airconnect 3.0 provides KU Band connectivity, IPTV and wireless IFE services to passengers and crew, and is already proven on 865 aircraft around the world.
To obtain Boeing line-fit approval for the three LRUs, Kontron worked with Global Eagle to develop an extensive qualification test program to the Boeing specifications for 737 MAX cabin equipment. The test procedures were successfully executed on the three LRUs by the combined Global Eagle and Kontron teams, with Boeing representatives witnessing. The final qualification test report was generated by Kontron and approved by Global Eagle and Boeing.
"Kontron's aviation product development strategy includes the concept of line-fit readiness," said Andy Mason, vice president technology at Kontron America. "This means Boeing and Airbus OEM requirements are considered during the product design and preliminary qualification phase. Our due diligence in creating a qualification test program matched to strict aircraft cabin specifications is proving useful for the future. Kontron is actively pursuing Boeing and Airbus line-fit qualification for our new ACE Flight™ 4608 Server and other avionics products."
"Our collaboration with Kontron adds best-in-class inflight connectivity and helps to remove the worry of aircraft downtime and revenue loss for retrofit installations," said Per Norén, Global Eagle Senior Vice President, Aviation.
Kontron will showcase its extensive line of certified IFE&C open platform solutions at the 2017 APEX Expo in Long Beach, California, September 25-28 in Kontron Booth #533. For more information on its avionics product portfolio, please visit: https://www.kontron.com/industries/avionics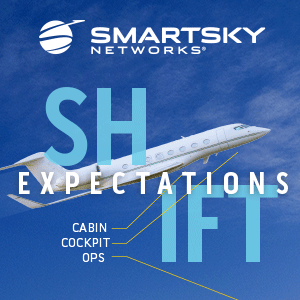 About Global Eagle
Global Eagle is a leading provider of media, content, connectivity and data analytics to markets across air, sea and land. Global Eagle offers a fully integrated suite of rich media content and seamless connectivity solutions to airlines, cruise lines, commercial ships, high-end yachts, ferries and land locations worldwide. With approximately 1,500 employees and 50 offices on six continents, the company delivers exceptional service and rapid support to a diverse customer base. Find out more at: globaleagle.com.
About Kontron – An S&T Company
Kontron is a global leader in embedded computing technology (ECT). As a part of technology group S&T, Kontron offers a combined portfolio of secure hardware, middleware and services for Internet of Things (IoT) and Industry 4.0 applications. With its standard products and tailor-made solutions based on highly reliable state-of-the-art embedded technologies, Kontron provides secure and innovative applications for a variety of industries. As a result, customers benefit from accelerated time-to-market, reduced total cost of ownership, product longevity and the best fully integrated applications overall. Kontron is a listed company. Its shares are traded in the Prime Standard segment of the Frankfurt Stock Exchange and on other exchanges under the symbol "KBC". For more information, please visit: www.kontron.com