Everyone loves a retrojet. That includes passengers — witness the flurry of smartphones glued to an airport window whenever one rolls past — and airlines, who take delight in not just painting planes in historical liveries but in creating a wealth of social media campaign assets around them. JetBlue even created a tongue-in-cheek faux retrojet in a spoof livery that never existed. The concept speaks to passengers' nostalgia for an era of carved chateaubriand and free-flowing Champagne, and airlines' desire to cash in on that sentiment instead of (or, less commonly, alongside) investing in their contemporary product.
The retrojet is all about branding: connecting and reconnecting emotionally with passengers. TAP Portugal, the national airline undergoing something of a renaissance under new management, needed to reconnect with flyers more than most airlines after a rocky period in its operational and passenger experience history. According to former JetBlue, WestJet and Azul boss David Neeleman — who is presently a co-owner of and investor in TAP — that objective has been firmly achieved with not just an Airbus A330 retrojet, but a full historical experience from what the zeitgeist considers a golden age of flying for the airline.
The TAP historical experience on special event showcase flights includes uniforms, amenity kits, classic board games, meals, chocolates, and even retro packaging on Sagres beer and Coca-Cola, Neeleman tells Runway Girl Network.
"TAP is probably the best loved brand in Portugal and this was truly a passion project," Neeleman says. "Given this livery was used for two decades, everyone under 40 remembers it. But I think it also really speaks to younger Portuguese people also. The country is incredibly proud of their airline. People seeing the livery for the first time tell me they love how iconic and cool it is. The look is very jet age, and who doesn't love that? From a design perspective, it was a really exciting time."
On the outside, "TAP's old logo features the 'Passarola', which was an early flying invention, like a zeppelin, which was created by a Portuguese scientist in the 18th century," Neeleman explains. "The livery was applied in one of TAP's own maintenance hangars in Lisbon and took about three weeks to complete. The cost is basically the same as painting it with the current livery."
It's rare that an airline goes all-out with a historical experience, although Brazilian airline TAM (now part of LATAM) is also in that category, having even created a pastiche safety video to celebrate its history.
TAP, too, went historical with a commemorative safety video.
Inside the TAP retrojet on one of the showcase flights, Neeleman says, "I suppose the first thing you notice when you board the plane are the retro seat covers and headrests featuring the old logo."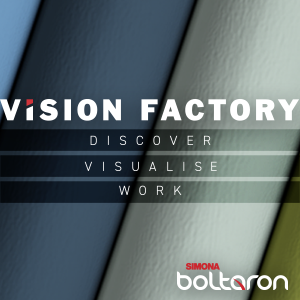 The retrojet has the same internal layout and seating as its fleetmates, including a dated Weber angled lie-flat seat in business class; while TAP is the launch partner for the Recaro CL6710 business class seat, it will only arrive with the A330neo, for which the airline is also the launch customer.
It's the soft product where TAP has gone all out, Neeleman explains. "But we also are giving each passenger a retro TAP flight bag so you'll [see] the colorful little bags on all the seats too. The items in the amenity kit are not that different to amenity kits today – pajamas and cosmetics in business class, toothbrushes etc. But the bag itself has been designed based on an inflight airline bag from decades ago. It's a red and tan bag and people are going crazy for it. We give these out in economy too on the retro flights and they've become a hot commodity!"
Crew, too, are part of the experience. After all, Neeleman jokes, "you can't take a trip back through time and ignore the uniforms! TAP's cabin crew in the 70s wore arguably the airline's most emblematic uniforms, designed by French stylist Louis Féraud. They're in bold colors and are such timeless classics that some of the crew said they wish we still had them. And some of our older crew members even remember wearing them the first time them, so it's a nostalgic memory too."
Favourite 1970s movies and a music channel with decade-appropriate hits are also on offer. "Of course, in the 70s we didn't have individual screens to pick individual options, so that's also why we added the O Sabichão game," Neeleman explains, likening O Sabichão to a children's version of Trivial Pursuit. "That could have literally been called inflight entertainment back in the day."
From an inflight food perspective, research over the last few years by Heston Blumenthal for British Airways and others has emphasised the importance of that richness of flavour — in the guise of the umami taste — to whether passengers enjoy their meals in the air. TAP scoured its museum archives for 1970s menu items to recreate. "Some of the 70s menu items we re-created include dishes like shrimp salad and pheasant terrine, codfish à Zé do pipo, sirloin à portuguesa, and a banana parfait with chocolate for dessert," Neeleman explains. "Styles change – the recipes were much richer than we tend to eat today – but they still taste really good! In business class, they were even pouring 1972 ports!"
Beer, soda and snacks, too, have been recreated in their original packaging to keep the retro theme going.
"The passenger response has been amazing," Neeleman says. "Everyone loves the retro experience."
The trick for TAP Portugal — or any airline, indeed — will be to put as much attention into the details of creating a passenger experience today that flyers in 50-70 years will recall with such positive, nostalgic feelings.
Related Articles: