Zodiac Aerospace says it has improved its delivery performance for United Airlines' Polaris business class seat program, with delays reduced to "days", not weeks and months.
Production issues have affected the schedule for retrofitting United's 777-200s and 767s with Polaris, and – much to the chagrin of passengers – the carrier has resorted to offering "Fauxlaris", the Polaris soft product with seats over a decade old.
"I think it's a matter of we're almost there so I think the burden is behind us," Zodiac CFO Didier Fontaine said today during an earnings conference call to report total sales of €5.1 billion for the full fiscal year 2016/17, representing a decline of 1.6%.
The firm is working hard to get its various seat businesses back on track. For the UK seat division, which produces Polaris, Zodiac is "putting a lot of money and people into getting back on track, so it doesn't mean we're making a lot of money; we're spending a lot of money. From a customer perspective, the customer is protected. That is most important to us," says Fontaine.
Difficulties experienced in the UK, as well as challenges at Zodiac's seat units in France and the US, affected sales for the full fiscal year, with the manufacturer reporting a sales decline of 10.3% for the seats segment. But the company has made improvements, "especially in the US".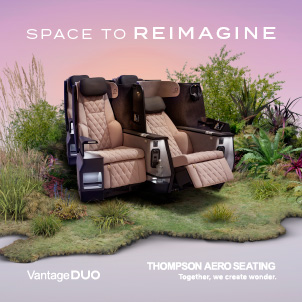 For the 12 months, Zodiac's Aerosystems division (which represents 43.6% of its revenues) saw "good" performance in the commercial aircraft segment. And some fiscal fourth quarter growth is attributed to a "sustained level of deliveries coming from IFEC" and electronic systems.
The performance of Aerosystems also helped to offset the "weak demand and the late development of biz & regional jets and helicopters segments", according to management. The branch's after-sales activity "remained broadly sustained, both for the spare parts distribution and for the maintenance".
Fontaine declined to comment specifically on Safran's planned acquisition of Zodiac, saying only that Zodiac continues to "confirm the rationale of ongoing consideration" of the deal.
He also declined to comment on whether or not Zodiac will acquire any new businesses from UTC/Rockwell Collins should regulators require a sell-off to complete UTC's acquisition of Rockwell Collins. It's "very, very early", he noted.
Related Articles: