Very few aviation industry observers would have predicted Qantas to have selected Airbus as the overhaul partner for its 12 A380 aircraft as the airline seeks to fully revamp the upper deck and perform a lighter refresh on the main deck. Yet Airbus has been quietly looking to do more of this kind of refurbishment work for some time. It's interesting that Qantas, which has its own large maintenance, repair and overhaul operation for other aircraft in its fleet in Brisbane, as well as a much shorter route to the generally lower priced MRO operations in Asia, would select Airbus for this work.
"Airbus will be responsible for the overall upper-deck integration," the airframer notes, and this type of work is likely a significant part of Qantas' selection of the original equipment manufacturer for the task.
There will need to be a certain amount of certification and recertification during the process, and it makes a good amount of sense that Airbus is closely involved. To RGN's knowledge, for example, this will be the first Airbus A380 cabin with the Thompson Aero Seating Vantage XL seat that Qantas brands as its Business Suite, as well as the airline's premium economy seat, unveiled earlier this year and also produced by Thompson.
It's not just seating, either, and with the airline interiors industry not exactly showering itself with glory in recent years with its ability to produce monuments and other cabin items to spec and on time, the move may well signify that airlines — and indeed airframers — have had enough.
"In addition Airbus will develop specific tailored monuments for Qantas and a new and unique business lounge area in the forward upper-deck," the airframer says. The lounge work will be carried out in conjunction with Qantas' designer David Caon, who also collaborated with the airline on its present business and premium economy seating.
Airbus notes that, "in particular, the new interior takes advantage of the A380's large floor area to most efficiently embody Qantas' latest seat products for business class and premium economy."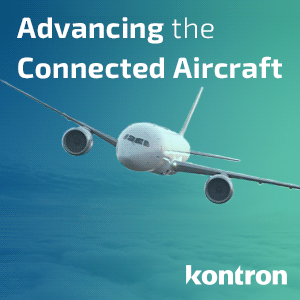 It's also notable both how far out this announcement has been made, and how quickly the actual upgrades will take place
"The installation phase will start in the second quarter of 2019," Airbus says. This amount of lead time could signify a relatively major certification effort required on the part of the airframer, as well as Qantas' desire to be able to unveil the passenger experience upgrade news as part of its showcase year-end financial results. It's unclear what Qantas (or indeed Airbus) would gain from delaying for two weeks after the upgrade news to announce the refit partner.
The refit, when it comes, will be a fast one, with Airbus noting that "all 12 aircraft are planned to be upgraded by around the end of 2020." If we take that to mean the end of 2020 and not halfway through 2021, that's one aircraft every six weeks if the refits are programmed to take place consecutively, or every twelve weeks if the programme goes two A380s at a time. Some of this capacity will be taken up by the transition of the Melbourne-Dubai-London A380 flight to the Boeing 787-9 via Perth, and indeed by the replacement of Boeing 747-400 and -400ER aircraft by other Dreamliners in the fleet on the longer and thinner routes where Qantas believes that it can operate the 787 most efficiently.
But from a passenger experience viewpoint, there are real questions for Qantas as to whether a staggered seat like the Vantage XL will continue to capture the premium market if newly installed on its A380s five years after the airline first started to install it.
From a current perspective, it would be like an airline installing five-year-old seats. Consider the 2012 vintage of business class products today: Lufthansa's bespoke Diamond-based Rockwell Collins product; KLM's customised version of Diamond; Austrian's first-generation Vantage; Virgin Atlantic's now-scrapped Dream Suite. None are class-leading, and one is being removed. A lot can happen in five years — and, indeed, Delta Air Lines has already been doing a lot with its Vantage XL+ version of the Qantas seat, offering as it does a proper suite with door for every passenger. Qantas will need to do a significant amount of work to keep its passenger experience up to date.
On the accountancy side of the equation, Airbus says it will "further improve passenger comfort on long-haul operations while maximising economics," the latter of which has been and continues to be a problem for the A380 from the airline perspective. The airframer will be glad to have an opportunity to set out its stall in a practical, real-world feeling with an A380 refit that includes a modern, four-cabin aircraft, a decade on from the introduction into service of the superjumbo.
"The upgrade will meet the airline's increased demand for revenue-enhancing premium cabins on flights to the US, Europe and Asia," Airbus notes, and indeed this increased premium demand, together with the concomitant demand for space in the cabin, is one of the arguments that the manufacturer will continue to use for the A380's future. Clearly, if airlines are going to want to nearly double the amount of premium economy seats they offer on an aircraft, as Qantas has done here, they will need larger jets if they want to transport the same number of passengers.
But at the end of the day, Airbus commercial aircraft executive vice president for programmes Didier Evrard also rather hit the nail on the head for why Airbus may have been keen to undertake the work: "This also shows the continued confidence of Qantas in the A380 as a key member of its fleet to offer its passengers a unique way to travel." That continued confidence — and from an airline as respected for its considered and long-term view of fleeting as Qantas — is very valuable indeed to Airbus.
Related Articles: